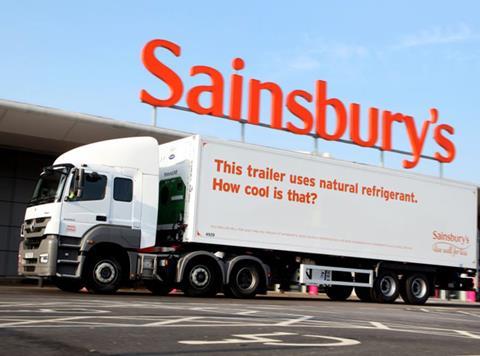 Sainsbury's has become the final major retailer to sign up to the Groceries Code Adjudicator's commitment to limit forensic auditing.
The commitment to limit the auditing of suppliers' trading for missed claims to no more than the current and previous two financial years was established by former adjudicator Christine Tacon in 2014. At the time the forensic auditing of suppliers' historic accounts was the number one concern raised to the GCA regarding retailers' behaviour.
There were eight original signatories to the pledge in 2014 – Tesco, Asda, Morrisons, Aldi, Lidl, M&S, the Co-op and Iceland. They were joined in 2019 by Waitrose, Ocado and B&M Stores while Home Bargains owners TJ Morris signed up last year.
Sainsbury's commitment will be effective from March 2022, completing the full set-up of retailers that fall under the auspices of the GCA.
As well as retailers agreeing not to go digging back into historic accounts, the commitment is reciprocal and so suppliers must agree to limit their own audit activity in return.
Since 2014 the number of suppliers complaining about the issue has fallen, according to the adjudicator.
"In the early days of the GCA, the issue of forensic auditing was a major concern for suppliers who were being asked for large sums of money with the burden of proof falling on them to show that any discrepancies were not valid claims. For many suppliers having to piece together the audit trail after long periods of time was a massive challenge," said current GCA Mark White.
"Legally, retailers and suppliers can make claims against one another going back up to six years. However, the voluntary commitment has played an important role in building more constructive relationships in the groceries sector. I am delighted Sainsbury's has seen the value of signing up to the agreement.
"I will continue to monitor what suppliers report of their experiences."
A Sainsbury's spokeswoman said: "We are proud of our strong relationships with suppliers. As part of our plan to put food first and offer customers low prices, exciting innovation and convenient ways to shop, we are making it simpler for suppliers to work with us. Signing up to the voluntary GCA agreement on forensic auditing will support greater collaboration and transparency and will enable us to work with our suppliers to deliver faster for our customers."