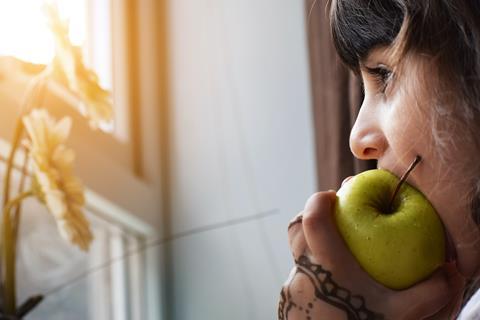 Sainsbury's has announced the biggest top-up yet to the government's Healthy Start vouchers scheme, as the system heads for a shake-up after calls from Marcus Rashford's campaign on food poverty and the National Food Strategy.
The supermarket has trumped other retailers so far by announcing it will bolster the value of the vouchers by £2.
It follows the government's promise that payments would increase from a base level of £3.10 to £4.25 from April.
A string of retailers have already announced top-ups to the scheme, with Tesco (£1), Waitrose (£1.50), Co-op (£1) and Lidl (£1.15), among those beefing up the value.
Sainsbury's top-up will launch on 15 February, with customers who redeem the government's voucher automatically receiving a coupon worth £2 to use towards fresh and frozen fruit & vegetables during their next shop.
The vouchers are provided by the government to low-income pregnant women and families with a child under the age of four.
"The effects of the pandemic have been far reaching so it is crucial that we support families that may be struggling at this time," said Ruth Cranston, group head of corporate responsibility and sustainability at Sainsbury's.
"At Sainsbury's, we want to support those in our communities who need it most, which is why we're topping up the government's Healthy Start vouchers to make sure as many people as possible have access to nutritious food."
The move was welcomed by Manchester United star Rashford, who has been campaigning with supermarkets for more help for children in poverty.
"I am really proud of the commitment members such as Sainsbury's have shown in recent months to achieve this," said Rashford.
"Childhood development is a key focus, making sure nutritional needs are met to support growth, and overall health."