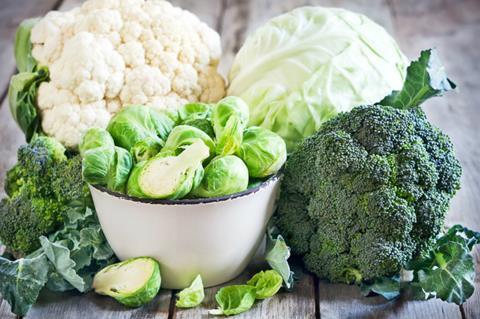 Sainsbury's has warned of gaps in the fruit and veg aisle within days due to France imposing a 48-hour delay on freight coming from the UK.
The supermarket said there would be shortages on products such as cauliflower, broccoli, lettuce and citrus fruit if transport connections with France are not rapidly restored.
The transport of freight across the English Channel was disrupted over the weekend after France suspended travel links with Britain in an attempt to curb a new faster spreading strain of Covid-19.
Sainsbury's assured shoppers typical Christmas diner items are not impacted by the issue due to "already being in the country."
It added it is sourcing "everything [it] can" from the UK and looking into alternative transport for products sourced from Europe.
A spokeswoman for the supermarket told The Grocer if "nothing changes" between France and UK, it would "start to see gaps over the coming days on lettuce, some salad leaves, cauliflowers, broccoli and citrus fruit – all of which are imported from the Continent at this time of year. We hope the UK and French governments can come to a mutually agreeable solution that prioritises the immediate passage of produce and any other food at the ports."
The retailer's statement echoed warnings from the FDF, which said that fresh food supplies face "serious disruption" over the festive period.
The warning also follows European transporters starting to refuse to enter the UK to conduct deliveries to avoid queues at cross-channel ports.
Congestion stretched for over five miles across Kent last week, with some drivers reporting delays of more than six hours caused by pre-Brexit stockpiling and a reduction of freight services due to Covid-19.