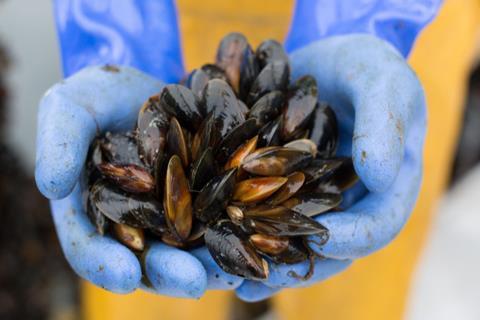 Four retailers have been forced to issue recalls over fears chilled and frozen products containing molluscs could be hosting salmonella.
Sainsbury's, Asda, the Co-op and Waitrose have recalled a total of 12 products between them due to the potential presence of the bacteria, which can cause fever and diarrhoea.
By Sainsbury's chilled and frozen cockles, mussels and Seafood Selection products bearing any date and Asda's chilled Cooked Mussels and Seafood Selection with best before dates from 22 to 28 January have been subject to the recall.
Meanwhile, the Co-op's chilled Cooked Mussels and frozen Cooked Seafood Selection bearing any date and Waitrose's chilled and frozen Essential Seafood Selections with January best before dates have also been included.
Sainsbury's, Waitrose and the FSA urged customers to not consume the affected products, promised full refunds and apologised for any inconvenience caused. The Co-op insisted the recall had been a precautionary measure and said it was working with the FSA.
At the time of publication, Asda had not responded to a request for comment.
The news comes after the FSA announced Ruth Hussey would replace current chair Heather Hancock on an interim basis when Hancock stands down from the agency this week.
Hussey, who has been serving as deputy chair of the agency since July 2020, was previously chief medical officer for Wales before working as chair of the Welsh Food Advisory Committee from 2016 until last year.
She will serve in her new FSA role for up to three months while recruitment continues for Hancock's long-term successor.