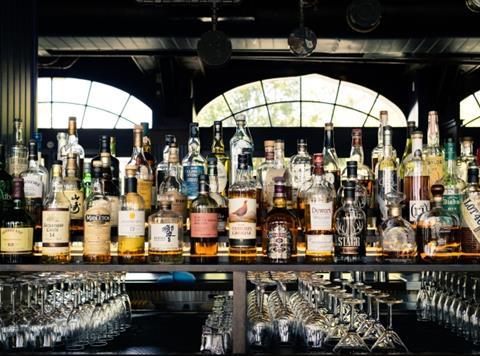 Scotch whisky producers have welcomed an Australian trade deal as an opportunity to cut tariffs worth more than £5m.
Australia is the eighth biggest market for scotch whisky exports with imports totalling £113m in 2020. With a tariff of 5%, it means Australian importers paid around £5.7m last year in duties alone.
Comparatively, Australian beef and veal exports to the UK were worth £4.1m in 2020, according to HMRC figures.
Karen Betts, CEO of the Scotch Whisky Association, said a deal would also be an opportunity to strengthen the legal protection of scotch whisky in Australia and improve its enforcement.
"Stopping those who seek to take advantage of the quality reputation of scotch whisky with counterfeit scotch is a priority for us in Australia, as it is in all our export markets."
Trade secretary Liz Truss said part of the Brexit promise was striking new trade deals and "opening new opportunities for iconic British goods like scotch overseas".
"I am fighting hard to get these tariffs cut and secure a deal that benefits producers in Scotland and helps the whole of the UK."
An agreement is seen by the government as an important gateway into the CPTPP, a wider Asia-Pacific free trade area of 11 nations. Its members agreed on Wednesday to the UK's bid to begin the accession process to join the partnership.
Meanwhile, farmers remain vocally opposed to an Australian trade deal. Protests are planned at next week's G7 summit in Cornwall, which Australia prime minister Scott Morrison plans to attend.