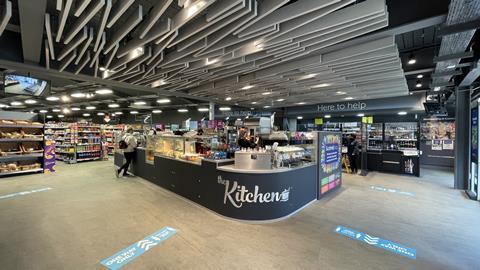 Sales at Scotmid Co-op rose 6.2% to £409m for the year to 30 January 2021, with trading profits up 14.3% to £6.4m.
For the most part, the pandemic drove a strong sales increase for its community convenience stores.
However, stores in city centres or those with a high reliance on food to go or tourism had a reduction in trade.
The business also faced additional costs as a direct result of the pandemic, including Perspex screens, hand sanitiser and PPE, together with the costs of self-isolating staff.
"Changes in consumer behaviour during the pandemic resulted in an increase in local essential shopping in Scotmid's food convenience stores," said Scotmid Co-op CEO John Brodie.
"Customers visited less frequently, spent more each visit, but the costs of operation were significantly more than usual."
Its discount health & beauty retailer Semichem also announced earlier this month that it could shutter as many as 22 stores from its network of 86 sites after coronavirus wreaked havoc on the high street.
"Like many other non-food retailers, Semichem was significantly affected by the pandemic due to low footfall on high streets and a long period of closure in the first wave," said Brodie.
Some of the locations recorded a 75% drop in footfall.
Brodie added Scotmid Funerals also saw a reduced income per funeral due to safety and social distancing restrictions, despite it conducting more funerals.
Scotmid's property portfolio suffered a reduction in rental income as well during the crisis due to "the support provided to tenants and a number of defaults".
"Financially, it was a tougher second half to the year with the cost burden increasing, but with the benefit of our diverse set of businesses, backed up by government support, we have successfully co-operated together across all levels in the society to deliver a strong year-end result," continued Brodie.
"Looking forward, we still face considerable planning uncertainty surrounding the timing of the end of the crisis and the likely post-pandemic impact.
"Therefore, with our continuous improvement mindset, we will continue to adopt a flexible approach and focus on matters under our control to deliver our core purpose of serving our communities and improving people's everyday lives."