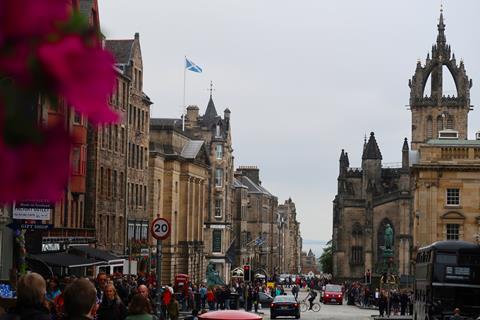 Food and drink leaders in Scotland have urged the government to introduce a moratorium on major policy and regulation changes, to allow the industry to recover from the "devastating" twin impact tof Covid and Brexit.
In a document published ahead of the looming Scottish Parliament election in May, FDF Scotland said companies desperately needed "stable ground", rather than a flood of new costly policies with which to contend.
The manifesto also called for support from the next Scottish government to help grow the food and drink industry, policies to achieve a more environmentally sustainable Scotland, and policies to incentivise reformulation towards healthier products.
The document said it was vital the "food and drink industry is given time to recover from the devastating impacts of Covid-19 and the changes brought about by Brexit".
It added: "There should be a moratorium on policy and regulation changes that will negatively impact our industry.
"It has been a challenging time for our food and drink businesses," said FDF Scotland CEO David Thomson. "As well as being fully focused on keeping their employees safe and feeding the nation, they are now getting to grips with the changes involved in exporting their products to the EU.
"To do that, businesses need stable ground to recover and grow. We ask the next Scottish Parliament and Scottish government not to put in place punitive policies and legislation that will harm the food and drink industry. Instead we want to work in partnership with parliamentarians to support Scotland's food and drink manufacturers to get back on their feet now and thrive into the future."