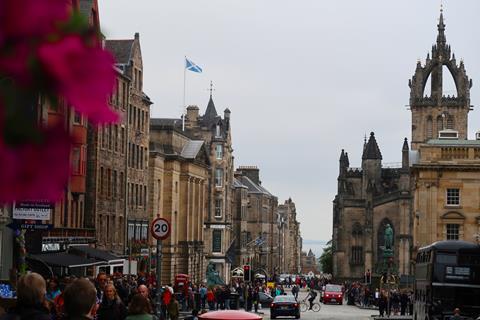 Retailers in Scotland raised £16.4m for good causes last year, despite the crippling impact of the coronavirus crisis, new figures reveal.
While the total is a fall of £1.3m from the previous year, this was predominantly a consequence of shops being closed due to Covid, said the Scottish Retail Consortium, which collected information from almost 50 retailers.
Since the SRC began reporting figures in 2016, retailers have raised a total of £75.6m.
The SRC said hundreds of different charities and good causes benefited from the fundraising and donations by retailers, in particular NHS and emergency food provision charities. Food retailers involved included Aldi, the Co-op, Iceland, Lidl, Marks & Spencer, Sainsbury's and Waitrose.
"Retailers did not forget their obligation to charities and the community despite the unprecedented challenge of responding to the Covid crisis," said SRC chairman John Brodie.
"Despite unforeseen restrictions which shut down traditional fundraising routes, retailers have stepped up with donations to ensure charities don't miss out. It's been a difficult time for everyone, but Scotland's retailers can take pride in supporting local good causes and putting the industry at the heart of the community."