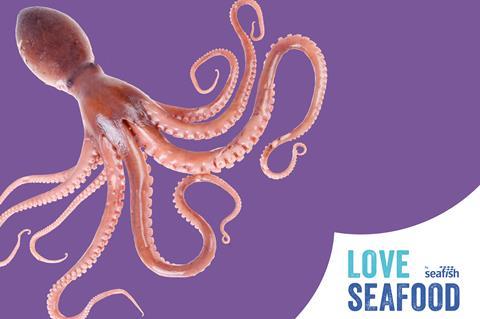 Seafish has announced a tranche of marketing activity as part of its long-term Love Seafood push to get British consumers to eat more domestically caught species.
In a £200k campaign running throughout March, species caught in UK waters that are then usually sent to European markets, such as clams, squid and turbot, will be championed through content including recipes and healthy eating features.
These will appear in print, broadcast and digital mediums, through outlets including The Daily Mail and Bauer local radio stations, and will aim to provide tips and inspiration to consumers on how to prepare and cook the species in question.
The marketing push, produced in partnership with Defra, will particularly target a demographic labelled by Seafish as "mid-market families", which are said by the industry body to have thus far engaged the most with Love Seafood content since its launch last October.
"We've heard concerns from industry about the challenges they are facing and we know it's been a really difficult year for many seafood businesses. We're responding with more activity that will help drive awareness of seafood across the UK," said Seafish head of marketing, Greg Smith.
"Changing perceptions is the first step towards increasing seafood consumption in the UK over the long term. Sharing a single, powerful message about the value of seafood to UK consumers will grow the presence and prominence of the entire category."
It comes as Seafish data suggested a longer-term downward trend in overall seafood consumption – something seen since the 2007 recession – had been reversed in 2019 before coronavirus hit. However, the closure of the out of home sector for much of last year due to the pandemic had seen consumption fall back.
Meanwhile, research for The Grocer by YouGov suggested rebranding UK seafood species could drive greater consumption among domestic consumers.
After surveying more than 2,000 British shoppers, the pollsters found referring to megrim by its other name – Cornish sole – improved the likelihood Brits would choose to eat it 20-percentage points from 35% to 55%.
The same research found only 35% of respondents were likely to eat spider crab while 49% would eat Cornish crab.
YouGov said its findings backed up a recent decision by the Cornish Fish Producers Organisation to rename the species to attract more domestic consumers.