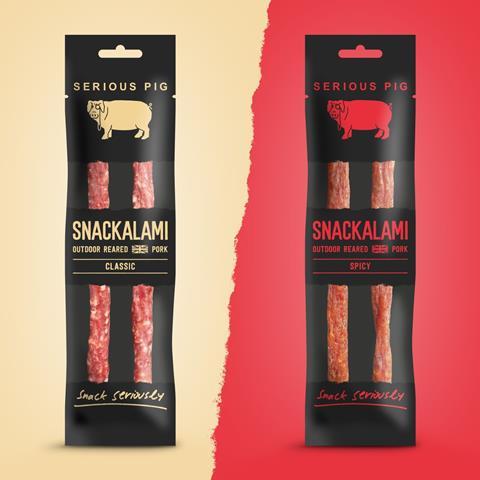 Premium snacks brand Serious Pig has smashed a £350,000 crowdfunding target to help accelerate growth, expand the product range and bolster its sustainability credentials.
The business, founded by George Rice in 2009, has currently raised almost £500,000 – and continues to overfund – from more than 1,200 investors on the Crowdcube platform, valuing it at £15m.
BrewDog CEO James Watt, who has been a shareholder and advisor at Serious Pig since 2015, is among the investors in the latest funding round.
Serious Pig plans to use the cash to expand the range of snacks and the scale of the operations, with a move to larger premises planned for later in the year.
The company will also use the crowdfunding to become greener and more sustainable by reducing dependence on single-use plastics in the packaging.
Rice said the company's ambition was to be the biggest premium snack brand in the UK.
"These funds will be used to turbocharge our growth plans and take an even bigger bite out of the UK's £3.2bn savoury snack market," he added.
It is the second time Serious Pig has turned to the crowd, with more than 1,500 investors investing more than £650,000 in 2019. Since then, the business trebled its revenues to £1.4m.
Serious Pig started life by focusing on selling its 'posh Peperami' salami snacks to pubs and bars before expanding into new products and winning retail listings.
It is now stocked in Sainsbury's, Ocado, Amazon, Booths, Fortnum & Mason and independents, as well as all BrewDog's bar estate.