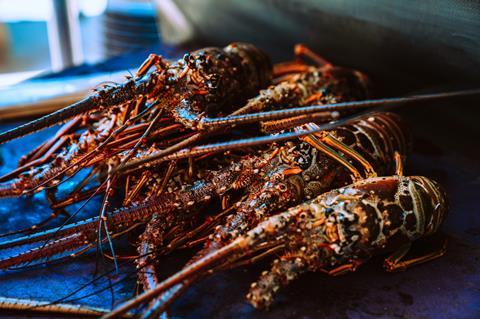 The government conceded on Monday that British shellfish cannot be exported to the EU in what Defra secretary George Eustice described as a "devastating blow" to the industry.
Since 1 January, shellfish caught in Great Britain but not made ready for human consumption have been barred from entering the EU.
The government previously insisted trade would be allowed to restart from April, but speaking in Parliament this week, Defra secretary Eustice said the government had been forced to advise traders that it would not.
Eustice maintained the rules had no "scientific or technical justification" in a letter this week to the European Commission's Stella Kyriakides, having previously accused Brussels of changing its position on the matter and attributing the issue to EU confusion over its own rules.
The Shellfish Association of Great Britain disputed this account. In a letter to members seen by PoliticsHome, the trade body said "all along [the government has] told us that they believe the trade in class B animals is legal and that the regulation supports this. They have now changed this position.
"They now say that they believe on balance that the EU view, that the trade is not legal, is in fact correct. This is in complete contrast to everything they have told us so far."
Defra insisted the government's position had not changed. "We continue to believe that our interpretation of the law and the EU's original interpretation is correct and that the trade should be able to continue for all relevant molluscs from April."
The government's 'Seafood Disruption Support Scheme' opened for applications on Tuesday, allowing affected seafodd exporters to apply for funding relief from a £23m pot put aside to cover financial losses. The scheme was announced last month in recognition of the "unique circumstances" facing the industry as a result of Brexit and Covid disruption.
A new taskforce is also set to meet this week to try and address some of the export issues facing Scotland's seafood sector. The body will meet every two weeks with representatives from the UK government and fishing industry.
Donna Fordyce, CEO of Seafood Scotland, welcomed the taskforce, stating the "export crisis…goes far beyond 'teething problems' and needs real solutions, delivered quickly".
She added: "The challenge that lies ahead is to fix systems and red tape both here and in the EU that have so far failed seafood exporters from all over the UK, with the devastating impacts becoming clearer as each day goes by."