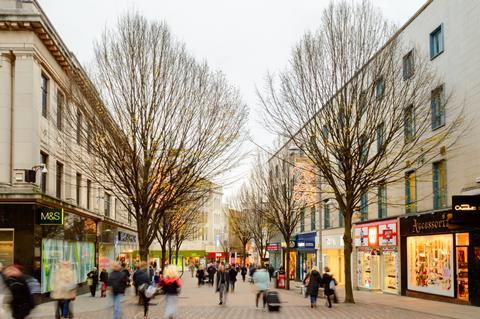 Retail planning applications have dropped 22% in a year across England, and by over 90% in some areas, according to new analysis.
The worst hit areas are in the south west, with planning applications for shops falling 94% in Totnes, Dartmouth and South Hams, according to data from law firm Boodle Hatfield.
York and St Albans were the next worst hit, with falls of 91% and 85% respectively.
The analysis compared planning applications for shops in September 2019 with the same month in 2020.
In London, Richmond saw applications fall by as much as 62%, while the City saw the number drop 59%.
The figures represent developers cutting retail pipelines as the sector endures prolonged Covid restrictions, according to Boodle Hatfield.
Overall, shop planning applications across England fell from 3,908 in September 2019 to 3,307 in September 2020.
"The various lockdowns have been catastrophic to the retail sector, causing developers to cut their retail development pipeline," said Boodle Hatfield head of real estate Simon Williams.
"Retail sector insolvencies, including CVAs, are causing a massive increase in unused space, that is going to take some time to refill. Switching some of that space from retail uses is going to be part of the solution to that problem."
Williams said the trend suggested converting shops to residential property would "become a popular choice".
"However, local authorities are going to want to ensure that this process delivers high-quality housing and that it fits in with their broader masterplans for those town centres."
It comes after 27 industry bodies from property and retail sectors last week warned the government against proposals to allow high street shops to be converted to housing without planning permission, saying it would accelerate the demise of town centres.