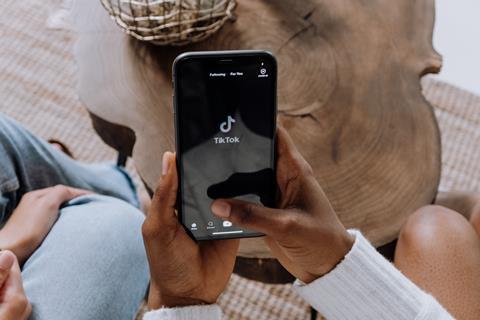 Social media channel TikTok and e-commerce platform Shopify have partnered to allow UK merchants to more easily launch shoppable video ads.
The partnership means businesses can access the main functions of the TikTok For Business Ads Manager from within the Shopify dashboard.
"This partnership will hopefully be a game-changer for Shopify merchants in the UK, helping them quickly, effectively and accurately reach target audiences online, and convert that into spend," said Lisa Friedrich, head of SMB at TikTok Europe.
The integration of TikTok tools into the Shopify platform marks a coming together of two platforms that have seen usage boom over the course of the pandemic.
Over the past year, Shopify has seen "high growth" in the UK market, it said, with the number of new store creations on increasing 116% versus 2019.
Read more:
Meanwhile, TikTok has seen its average monthly usage in the UK rise from 11 to 19.9 hours from 2019 to 2020, according to App Annie, which found it to be the most downloaded app of 2020. Its popularity is fast spreading beyond its generation Z core demographic, with two thirds of users now aged over 25 [Kantar].
Several food brands have seen sales soar as a result of TikTok. Most recently ice cream brand Little Moons experienced a 700% sales lift at Tesco after a legion of TikTok users shared videos of themselves eating and buying the snacks.
"The past year has been one of immense change for retailers, who have had to be agile in a rapidly evolving retail landscape," said Shimona Mehta, MD, Shopify EMEA. "Today, the way that entrepreneurs start, run, and grow businesses has permanently altered, as has how consumers shop.
"Brands are having to compete like never before to get the attention of buyers. The goal is for businesses to make it easier for buyers to discover their brands," she added.
Among the early adopters of the new TikTok integration with Shopify was male make-up brand War Paint For Men.
"TikTok and Shopify have allowed us to share our brand story in a genuine way and connect with audiences that we hadn't been able to reach before," said the brand's founder Danny Gray. "This includes Gen Z who we are now successfully engaging with through the platform on their own terms – something that can be tricky for brands to get right."