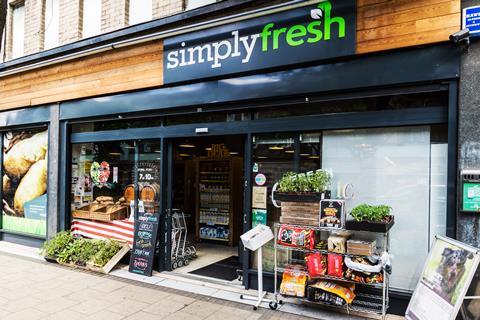 SimplyFresh has extended its supply deal with Costcutter for at least two more years.
The move comes amid speculation over SimplyFresh's supply arrangements in the wake of its growing relationship with Sainsbury's and the completion of Bestway's acquisition of Costcutter last month, which included a 20% stake in SimplyFresh.
The symbol groups said the new deal worked on rolling two-year basis.
Costcutter currently supplies the bulk of SimplyFresh's 84 stores, via its own tie-up with Co-op and Nisa. As part of the latest agreement it has pledged to extend the day-to-day support and management it currently offers to SimplyFresh.
Meanwhile, SimplyFresh is also using Sainsbury's to supply four stores and has set out an ambition to sign 30 new retailers up to the Sainsbury's model this year.
"Over the years our retailers have built an incredibly loyal customer base and we want to ensure they are able to continue to grow," said SimplyFresh CEO Tim Chalk. "We have always adopted a right fit model for our new and existing store selection and it is clear that having both Costcutter and Sainsbury's supply allows us to offer unique flexibility."
Bestway Wholesale MD Dawood Pervez said: "The continuation of this partnership is great news for all parties, especially SimplyFresh retailers who will continue to benefit from the expertise of both brands to help them meet the needs and expectations of today's modern convenience shoppers."
Costcutter retail director Mike Hollis added: "SimplyFresh retailers really value the underlying offer and support that we provide them, including our extensive range and access to the Co-op own brand. Furthermore, our Shopper First business growth programme, combined with our partnership approach, provides independent retailers with both the tools and flexibility to thrive in their local market."