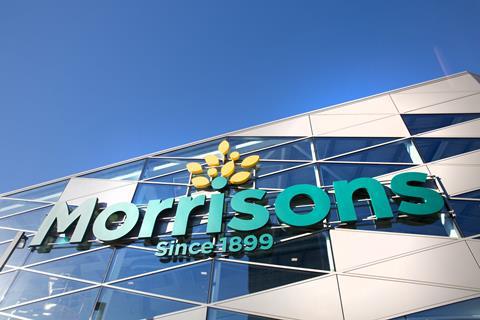 Singapore's sovereign wealth fund has joined the private equity-led consortium vying to takeover Morrisons in a £6.3bn deal.
Cambourne Life Investment, a subsidiary of GIC, agreed to join Fortress Investment Group – alongside Canadian pension fund CPPIB and a subsidiary of US group Koch Industries – as an additional co-investor.
It will provide financing to the newly formed Bidco company, set up earlier this month to table the 254p-a-share offer accepted by the Morrisons board, valuing the supermarket chain at £6.3bn (£9.5bn including debt).
GIC is a global investment firm established in 1981 to manage Singapore's foreign reserves. The firm has investments in more than 40 countries and employs in excess of 1,800 staff across ten offices worldwide.
It follows an announcement by Apollo Global Management last week that it was in talks to join the Fortress-led consortium and would not make its own approach for the supermarket.
News that Cambourne is teaming with Fortress comes after Morrisons largest shareholder voiced public opposition to the accepted £6.3bn offer last night.
Silchester International Investors, which holds a 15.1% holding in the supermarket chain, said it was "not inclined" to support the existing offer from Fortress at the upcoming shareholder meeting on 16 August.
It said the structure of the Fortress deal meant there was "insufficient opportunity" for competing bids to emerge.
"Silchester encourages Morrison's board to allow more time to respond to other parties who might offer better value to Morrison's public shareholders," the UK-based asset manager added.
"Furthermore, on the basis of publicly available information, there is little in the recommended offer that could not be achieved by Morrison as a listed company."
Silchester pointed out that as a public company any benefits from an improved performance by Morrisons would accrue to public shareholders.
The firm argued that Morrisons had "a strong position" in its core supermarkets business, with a respected brand regionally, and that it had remained cash generative through the challenges of the pandemic and was able to support "an attractive" dividend.
It added the integrated supply chain at the supermarket was "unique" in the industry and was a source of "resilience" in the current political and economic environment.
And it pointed to the high proportion of freehold properties owned by Morrisons, which "is already demonstrating its ability to release incremental value".
The move by Silchester could force a higher bid from the consortium or encourage a rival bid to emerge.
The City is waiting to see if CD&R, which had a 230p-a-share offer rejected last month, will return with an improved offer. The US PE giant, which is working with former Tesco CEO Sir Terry Leahy, has until 9 August to put-up or shut-up under City takeover rules.
Morrisons shares have soared to 266p since the takeover bid emerged, suggesting the market expects an improvement on the current 254p-a-share offer.
Shares are little changed today despite the activity from Silchester and GIC.