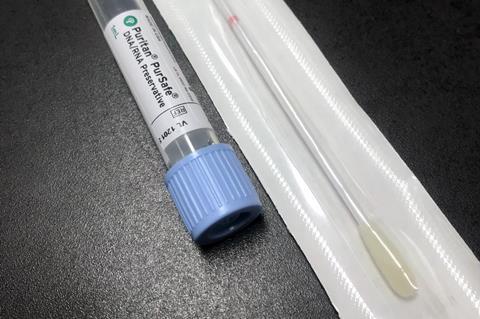 The government is piloting a new initiative allowing smaller companies to set up pooled mass testing facilities for Covid.
The new "consortium model" is aimed at companies with fewer than 50 employees who fail to qualify for the government free testing model but that are located in close proximity to each other, in locations such as industrial estates.
When the government launched the mass rollout of Covid testing for industry workers in January, concerns were expressed as many as four in five companies in the food supply chain could miss out because they were too small.
Previously, companies with under 50 workers have been told to report to local council testing sites. However, industry leaders have warned these are unreliable and lack consistency.
James Forsyth, who is heading up the Department of Health's talks with companies via the Defra 'war room', revealed pilots of the new system had been launched last month, following calls from trade bodies representing smaller companies.
"We are looking at whether we can group two or three food companies that are all near each other and have them work together," he said.
"A bunch of smaller companies can come together to create a site. It's a way to provide accessibility for testing for some of those smaller sites."
Read more:
Forsyth also revealed an expansion of home testing for people in the food supply chain was also being planned, though he said on-site testing remained preferable because it had proved to be more effective.
"Home testing is something we are looking into," Forsyth told an FDF webinar. "But the overall goal is to break the chain of transmission for all those who can't work from home. One of the things we've learned is the more convenient you have testing for empoyees by having it on site, the more uptake you get."
He said home testing would be offered initially to workers such as foodservice operatives that don't normally come to sites. But he warned the tests would also be subject to greater reporting requirements from the MHRA.
The new testing pilot comes after environment secretary George Eustice last week wrote to food companies urging them to offer twice-weekly Covid testing to their staff, amid concerns many have still not taken up the government's offer of free tests.
The government recently extended its free funding for the testing beyond until the end of June, but companies must register before the end of March.
Today a report by the Public Accounts Committee warned the impact of NHS Test and Trace across the UK as a whole was still unclear, despite the government setting aside £37bn for it over two years.
It said the level of spending was "unimaginable" and warned the taxpayer could not be treated like an "ATM machine".