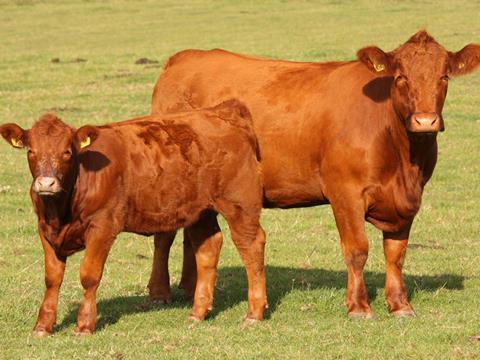 Food and drink businesses will be provided with mentors experienced in selling to global markets as part of a new government campaign to boost post-Brexit exports beyond the EU.
Trade secretary Liz Truss made the announcement on Tuesday as she urged food manufacturers and farmers to "seize the golden opportunities" such as high meat prices in Asia and strong US demand for beef.
It is part of a new £2m 'Open Doors' campaign that will include masterclasses and advice on exporting provided alongside the NFU, the FDF and AHDB.
Export minister Graham Stuart told The Grocer the government was "determined to encourage even the smallest producers to recognise that they can trade internationally".
"We can set up much more mentoring within the industry to deal with the fact that people in the food and drink sector overwhelmingly are SMEs and worried that it might be too challenging."
Stuart added: "Two thirds of middle-class consumers in the world will be in Asia by as soon as 2030. So we're absolutely determined to lower the [trade] barriers and minimise the complexity."
The move comes as many British companies are struggling to export to the EU under the new post-Brexit trading rules. The shellfish industry has found many of its exports are now effectively banned, while pork is backing up on farms due to the delays.
The UK exported £13bn in food and drink exports to the EU in 2020, versus £8bn to the rest of the world, and while the government hopes to redress that balance through moves such as joining the CPTPP free trade agreement, some doubt the sensibilities of the plan.
David Henig, co-founder of the UK Trade Forum, said the new campaign was a "continuing denial of trade gravity" by the trade department, adding that "lost local markets are hard to replace".
"Basically distorting your trade policy against local markets is almost certainly unprecedented among developed democratic countries, and for very good reasons."
The government also plans to recruit more agri-food counsellors such as those in China and the Gulf to help support British food and drink business looking to export to the region.
NFU president Minette Batters said more counsellors were "going to be essential in the years ahead" to help exporters diversify their exports. "We were lazy exporters the entire time we were in the EU," she added.