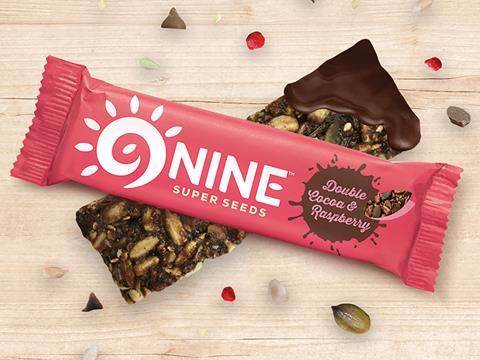 Cereal bar maker Wholebake has been snapped up by new private equity owners as investors continue to target the healthier snacking category.
Elysian Capital, which specialises in the UK and Ireland lower mid-market, has backed another management buyout at the business, taking over the controlling interest held by Bridges Fund Management.
Bridges, which itself backed an MBO of Wholebake in 2014, will remain as a minority investor.
Elysian acted in conjunction with Wholebake chairman Peter Unsworth and CEO Simon Faithfull, with terms of the deal undisclosed.
Founded in 1984, Chester-based Wholebake makes a range of gluten-free snacks, including muesli, flapjack and protein bars, at its two production facilities in North Wales, employing more than 200 staff.
The company is established as a co-manufacturing partner to third-party brands – working with the likes of Trek and Nakd – as well making its own Brynmor, Nine and Bounce brands.
Wholebake has grown rapidly since an original management buyout in 2011 backed by Finance Wales. Revenues soared from £4m in 2011 to more than £11m at the time of Bridges' investment in 2014 and totalled £28.6m in the 12 months ended 31 March 2020, according to Companies House accounts.
The business also rescued protein energy ball maker Bounce out of administration in 2019 to expand its range of products.
Unsworth said he was looking forward to the next chapter in Wholebake's story under new partners Elysian Capital.
"Their values and culture strongly align with our own and we are delighted that they will be partnering with us in Wholebake's next phase of growth," he added.
It is the latest deal in the snack bar space, following US private equity house Peak Rock Capital buying Halo Foods and Fererro taking over Eat Natural in 2020 and the acquisition of Grenade by Mondelez and The Hut Group's purchase of Brighter Foods earlier this year.
Elysian Capital partner Ken Terry said the snack bar market was "a highly attractive and growing space" as consumers continued to transition away from traditional confectionery into healthier alternatives.
"Wholebake is the go-to co-manufacturer for brands and retailed own-label in the UK," he added.
"We have been highly impressed by the team culture and community feel Peter and Simon have fostered, and the strength and calibre of the people across the whole organisation. Elysian are very pleased to be supporting the team as they continue to grow the business's branded and own-label offerings."
Oliver Wyncoll, who led the investment for Bridges, said: "We are delighted by the strong progress Wholebake has made since Bridges invested: revenues have tripled, many high-quality jobs have been created and the business has achieved B-Corp certification.
"We firmly believe the business is very well-positioned for continued success in the coming years, so we are pleased to have the opportunity to remain as a minority investor, supporting the business and Elysian in the next exciting period of growth."
Elysian Capital was advised by Stephenson Harwood, Aon, ERM, EY, BDO, Spayne Lindsay and Food Strategy Associates. Wholebake shareholders, Bridges Fund Management and management were advised by Grant Thornton, EY and Addleshaw Goddard.