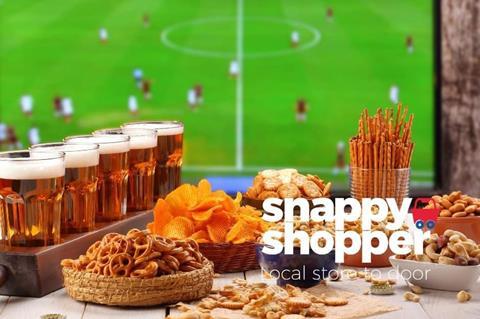 Snappy Group is set to create 400 new jobs over the next three years after securing almost £20m in its latest fundraising round.
The company behind the Snappy Shopper platform said its latest Series A fundraise was oversubscribed as it generated investment to the tune of £19.4m. This included £6.6m from PayPoint and contributions from former Sainsbury's CEO Justin King, Maven Capital Partners, Kelvin Capital and Scottish Enterprise.
Snappy said its annualised total sales were £132m.
It saw sales volumes jump 16% since the easing of lockdown to week ending 21 May compared to the same four weeks in January.
"Demand for the fundraise exceeded our expectations and we are pleased to have attracted such high-profile investors and advisers," said Snappy CEO and co-founder Mike Callachan.
"The proceeds will significantly accelerate our next phase of growth across the UK, including investments in new services for our retail and hospitality partners and new hires across the business.
"Post-lockdown the demand for home delivery and the desire to shop locally is greater than ever, but the increasing number of anonymous dark stores is a threat to local businesses and communities, which must not be underestimated. We are well placed to empower local business to offer another great service to their customers, and better compete in this fast-changing retail market."
PayPoint CEO Nick Wiles said: "We're delighted to be investing into the Snappy Shopper business, building on the partnership we announced recently to integrate their home delivery and click & collect technology with our own. This investment will enable PayPoint and our network of convenience retailer partners to remain at the forefront of retail and consumer trends."
Justin King added: "The Snappy Group is ideally placed to provide local shop owners with a cost-effective and professional home delivery service. Our focus on community stores and local businesses is a key differentiator, driven by local customers and tailored ranges. Community stores are brilliant distribution centres whose importance has only been magnified during the Covid-19 pandemic."
Snappy Shopper has grown from 220 to 1,540 business partners since December 2019, and to more than one million users across the UK.