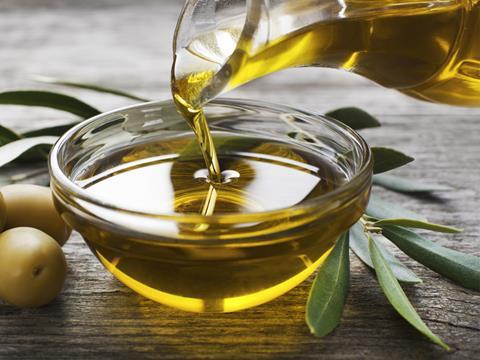 Vegetable oil prices have soared in recent months, placing further upward pressure on food prices.
Russian sunflower oil has almost doubled in price since last February, according to Mintec, while Italian extra virgin olive oil is up almost 70% over the same period.
The hikes on sunflower oil in particular could have a significant effect on food prices given its use in manufactured foods such as crisps, pesto and spreads.
Flora owner Upfield confirmed "recent price increases on some of our raw materials", though it declined to comment on specific examples. It added it would look to offset the costs itself where possible but "ultimately, the final selling price is at the discretion of retailers".
Sunflower oil prices rose dramatically following hot and dry weather across the Black Sea last year, with further increases expected over the coming months, said Archit Singh, market analyst at Mintec.
Olive oil, meanwhile, has been affected by reduced yields across the Mediterranean with rising prices amplified by some crushers' reluctance to sell in anticipation of higher prices, said Walter Zanre, MD of Filippo Berio UK.
"Crushers are in no desperate hurry to sell," he said. "This tactic is forcing prices up because if you need to buy you have to pay what they are asking."
He added that while British supplies were likely already in place for the initial months of the year, hikes could filter through from April.
"Shoppers will soon see significant inflation in olive oil," he said. "Bottlers are trying not to buy and sellers not to sell. That's a perfect recipe for prices to skyrocket when the bottlers have to replenish stocks."
While temperatures have now largely returned to normal, recent snow has also damaged the olive crop, leading Spain to revise down its forecasts.
Quality has also been affected by the weather. Zanre said the availability of extra virgin olive oil would be "greatly reduced" this year as a result, with Spain's shortage compounded by shortfalls in Italy, Greece and Tunisia.