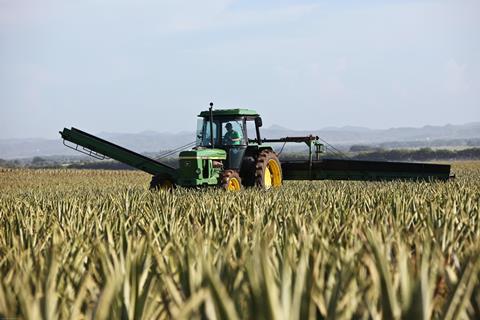 The Soil Association has partnered with collaborators including M&S Food, Sainsbury's, Arla Foods and Nando's to create a new centre of excellence for nature-friendly farming.
The Soil Association Exchange (SAX) initiative aims to create an industry-wide set of standards and tools to enable farmers to make positive environmental and social changes on their farms.
SAX will involve a mixture of both online and offline learning, including on-farm work and develop and measure sustainable farming techniques and share best practice.
Examples of the work it will undertake include working with agri-food companies to see how their suppliers are contributing to net zero ambitions and the UK's climate change targets; and working with farmers to help them understand the natural capital potential of their farm, maximise that natural capital and be financially rewarded.
The initiative would also work with the financial sector to design and rollout financial products, such as debt, investment and insurance for farmers who are farming more regeneratively, said director Joseph Gridley.
The initiative planned to publish a first draft of potential outcomes from the farming practices by the autumn, Gridley added.
"Our hope is that all farmers are thus inspired to move along a spectrum from degenerative to regenerative," he said.
"What's unique about the Soil Association Exchange is that already a consortium of major food businesses who don't normally work together are rising above commercial interests to join us, working collaboratively to effect positive change," he pointed out.
"We know now, more than ever, that we have a valuable role to play where society and legislation are increasingly asking farmers and those in our food supply chains to consider the environmental impact of their actions."
Until now, it had been difficult to scientifically measure the environmental and social benefits that farming brings, Gridley said.
"SAX will be an exchange centre for innovative practice and excellence and by capturing and disseminating the outcomes achieved from innovation, we will be well positioned to help scale and accelerate the changes necessary."
Collaborating on the initiative "with our suppliers and the wider industry will enable us to continue raising our sustainable sourcing standards", said M&S head of agriculture & fisheries sourcing Steve McLean.