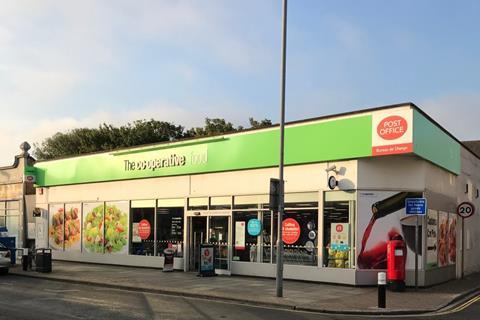 Southern Co-op has defended using facial recognition technology to keep offenders out of stores, pointing to a huge rise in attacks on workers.
The retailer was responding to criticism from Privacy International, which wrote an open letter demanding reassurrances from the business after learning facial recognition had been introduced in 18 stores.
Privacy International said it had concerns the technology, provided by Facewatch, could provide a surveillance network for UK police forces by allowing them to 'plug in' to the system. The campaign group's letter demanded Southern Co-op confirm it had reviewed privacy and "fundamental rights" concerns.
It also called for reassurances the use of the technology was compliant with data protection rules and that Southern Co-op knew of no data sharing agreement between Facewatch and the police.
The Southern Co-op has been using the technology since 2018 to identify when a "known repeat offender" enters a store and give staff an opportunity to decide on a course of action, from asking them to leave to notifying police.
Defending its use, the retailer pointed to the well-documented rise in assaults on shopworkers during the pandemic. "Already this year we have seen an 80% rise in assaults and violence against our store colleagues. This is not acceptable. We're working hard to protect them but this is not at the expense of our customers rights."
It said the "number one reason for violence in our stores and within the wider retail sector is when a colleague intervenes after a theft has already taken place.
"Using facial recognition in this limited way has improved the safety of our store colleagues. No facial images are shared with the police or with any other organisation, nor are any other organisation's images shared with us for use within facial recognition. Only images of individuals known to have offended within our premises, including those who have been banned/excluded, are used on our facial recognition platform."
The convenience chain said the 18 branches were chosen because they experienced higher crime levels than other stores.
"The system is GDPR compliant and does not store images of an individual unless they have been identified as a repeat offender. Any further use of facial recognition will be limited and we have no plans to roll this out across all of our stores.
"Facial recognition is just one tool in a range of methods we are using to tackle crime from every angle – causes, prevention, reporting and justice."
Privacy International's open letter followed an article written by Southern Co-op loss prevention officer Gareth Lewis on Facewatch's website, in which he said: "We have completed a successful trial using Facewatch FR in a select number of stores where there is a higher level of crime.
"All of our customers have been made aware with distinctive signage and we have introduced a system which does not store images of our customers unless they have been identified in relation to a crime. This ensures it is GDPR compliant whilst also allowing us to gather evidence against more prolific thieves in our stores before entering in discussions with the local police.
"The system alerts our store teams immediately when someone enters the store who has a past record of theft or anti-social behaviour. It gives our teams time to decide on the best action which is incredibly important. Our teams have been trained to use the app and watch list software."
The Co-op recently reported a 40% rise in violence, abuse or anti-social behaviour towards staff in 2020, meaning one in four had been victim to such behaviour.