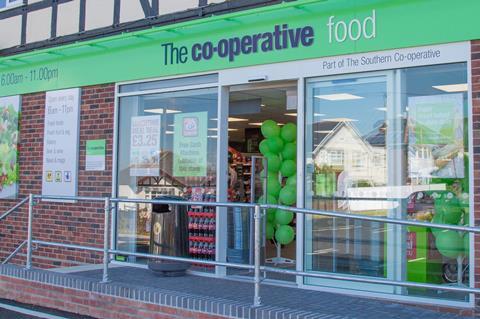 Southern Co-op has begun selling food beyond its best before date in a new anti-waste initiative.
The 'Reducing our Foodprint' scheme launched yesterday and will run for 12 weeks, at 11 of the society's stores across Berkshire, Dorset, Somerset and Wiltshire.
It follows an initial trial that kicked off at two Hampshire stores in December 2019 and February 2020.
The society said the trial proved a success, after the majority of products sold within a day of being reduced.
Products will be available for 20p, with fresh lines being sold up to two days after their best before date.
Ambient items will be sold up to seven days after their best before date.
Products will include tinned fruit & veg, dried pasta and rice, confectionery, selected condiments, sugar and sweeteners, coffee, tea and jams, as well as chilled products such as soft fruit and fruit juices.
"People are more aware than ever of the impact of unnecessary food waste," said Gemma Lacey, Southern Co-op director of sustainability and communications.
"We want to go one step further and prove that a large number of products are still tasty and good enough to eat past their best before date.
"We hope this will also raise awareness that there are products in the back of people's cupboards which don't need to be thrown away.
"According to national figures, UK households waste five million tonnes of edible food every year and together we can do more to keep edible food in the food chain."
The Food Standards Agency advises that products past their best before date are safe to consume but may not be at the optimum quality intended by the producer.