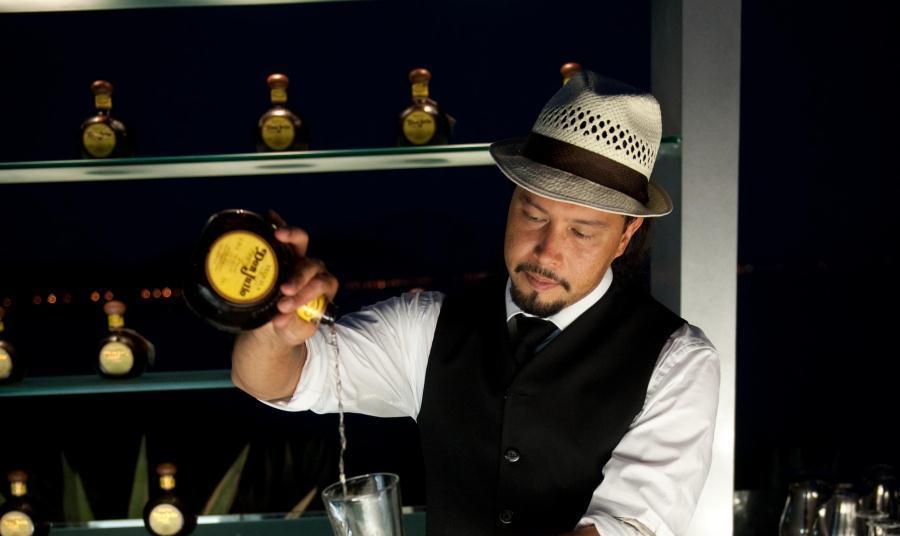 The mass shuttering of pubs and restaurants and collapse of the travel retail market were not enough to dent revenues at global spirits giant Diageo, which managed to post first-half organic sales growth despite unprecedented headwinds for the booze industry.
The maker of Johnnie Walker and Guinness surprised the market on Thursday by reporting a 1% rise in organic net sales as it enjoyed a strong uplift in spirits sales in North America, which mitigated declines in leisure and travel.
A small 0.2% fall in organic volumes was comfortably overcome by a 1.2% rise in price/mix in the period. In particular, North America sales jumped 12%, with a 15% rise in spirits. Consumer demand for the latter proved resilient, as the category continues to take gain share in the take-home alcohol market in the States.
However, overall reported net sales declined 4.5%, as growth in organic net sales was impacted by unfavourable foreign exchange and, to a lesser extent, by the negative impact of acquisitions and disposals.
Those factors also hit organic reported operating profit, which was down 8.3% to £2.4bn, partially offset by lower exceptional operating items and a reduction in discretionary spend.
Barclays hailed an "extremely strong" first half that delivered profitability and growth well ahead of consensus expectations. "These figures bode very well for our strong spirits thesis, as the second half offers extremely easy comps," it argued.
Ratings agency Moody's noted that Diageo's geographic exposure – which is tilted towards the US and China where demand for spirits held up and is recovering fast – and its lower marketing spend will also help accelerate the recovery of its bottom line.
Diageo shares were up 3.4% to 2,951p by Thursday lunchtime and are up by around 18% since late October.
Another drinks player that managed to mitigate the on-trade plunge was upmarket mixer producer Fever-Tree.
The group struggled in the UK, where sales were down 22% to £103.3m in the year to 31 December amid a 60% slump in on-trade revenues. However, a 20% jump in off-trade sales, helped by the launch of new flavours and formats and increased marketing spend, reduced the damage.
Furthermore, it posted a 23% jump in sales to £58.5m in the US, as at-home consumption of long mixed drinks becomes increasingly established. Meanwhile, strong early showings in Canada and Australia helped its world revenues rise 58% to £25m – meaning overall revenues were down just 3% at £252.1m.
Hargreaves Lansdowne commented: "What is particularly encouraging, and a key part of its growth strategy, is that Fever-Tree is continuing to shake up the market in the US, Canada and Australia… Even though the pandemic has left many people with less disposable cash, the premiumisation trend shows little sign of going flat."
Fever-Tree shares were up 8.6% on the better-than-expected figures to 2,503p, though Barclays warned of tougher US comparisons to come from March onwards.