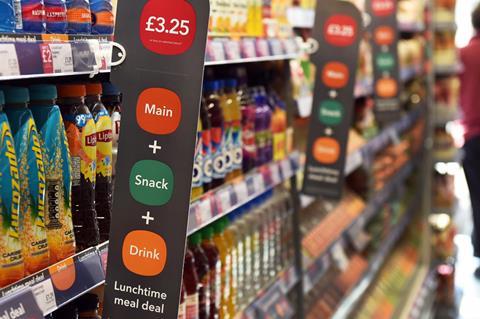 Supermarket bosses have written to government health minister Jo Churchill, describing the plans for a ban of HFSS promotions as rushed and confusing.
The Grocer revealed earlier this week that retailers and suppliers have claimed the timeframe for the ban, which is due to come into force in April next year, is unworkable. They blame impact of the Covid pandemic and subsequent major structural changes required to stores.
In a new intervention, the BRC has called on the government to rethink the timetable, warning it would be impossible for supermarkets to carry out the job of reconfiguring stores and adapting websites to meet the government's ban.
"Retailers fully recognise their responsibility in tackling obesity and have led the way in promoting healthy options to consumers," says the letter, from BRC CEO Helen Dickinson.
"Retailers will need at least 18 months from the point regulations are confirmed and guidance is issued, to reconfigure stores and redesign websites – and this process will come at a considerable cost.
"Our members will have to invest considerably in reconfiguring stores and adapting websites to comply with the regulations and enforcement authorities will need clear, understandable regulations to properly do their job.
"We think that this hasty consultation process undermines the ability for government and stakeholders to develop good regulation, for the sake of laying legislation next month.
"In addition, from the outset of the consultation process, our members have been clear that they will require an adjustment period which recognises the considerable work required to refit and reconfigure stores. They will also need to redesign websites, a process which requires extensive work on their algorithms, to ensure compliance with the regulations."
Campaign groups have accused the industry of trying to drag its heels over the plans, for which they say retailers have had two years to prepare since they were first mooted.