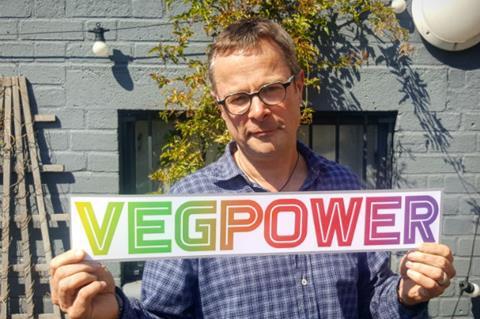 Waitrose is among signatories to make new pledges to a major industry initiative to increase vegetable consumption.
The Peas Please initiative, a Lottery-funded campaign spearheaded by the Food Foundation and backed by celebrity campaigner Hugh Fearnley-Whittingstall, reached a major landmark this week with 100 retailers, manufacturers and hospitality businesses signed up.
Now in its fourth year, the partnership is encouraging clear and transparent reporting in the lead-up to COP26 in Glasgow in November.
Major retailers and manufacturers Tesco, Co-op, Lidl, Mars Food, Sainsbury's and Henderson's Group/SPAR NI all renewed their pledges this year and will be encouraging veg consumption through marketing, in-store promotions and by increasing the vegetable content in their product ranges.
Since the project launched three years ago it has delivered 162 million additional portions of vegetables into our food system working across the UK, with 80% of food retailers signed up.
New pledges include Waitrose setting a SMART target for the amount of veg in its ready meals, and it will be reporting back on veg portions for the first time. Veg will also be promoted in the main meal recipes in its magazines and newspaper.
Sainsbury's has made a new commitment to report on sales of vegetables as a proportion of total sales volume.
As part of its recent commitment on health, Tesco has committed that 66% of its ready meal range will contain at least one portion of veg
"It is great to see 100 major food businesses commit to increasing veg consumption to support better health for millions of people," said Anna Taylor, Food Federation executive director.
"Transparent and regular reporting against targets is vital if we are to turn the tide on our current dietary crisis and see future generations face a better and healthier future with everyone having access to an affordable and sustainable diet.
"We're committed to helping our customers make healthy choices and are proud to have signed up to the Food Foundation's Veg Pledge," added Joanne Lunn, health manager at Waitrose.
"We have lots of activity in place to inspire our customers, including exciting veg-based recipes, tips and advice, as well as cookery school classes and events."