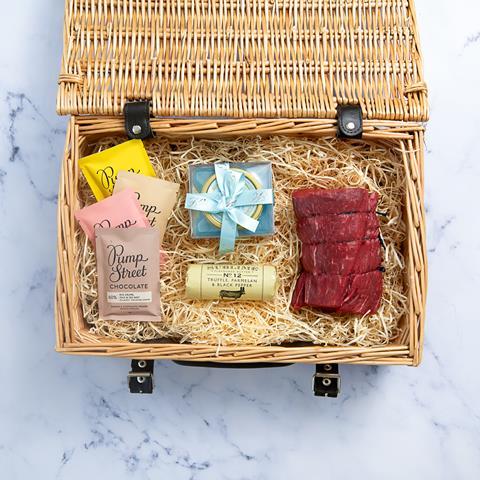 Online butcher Farmison is expected to attract strong interest from the major supermarkets and meat processing giants after appointing advisors to sell the DTC business.
Sales at the Yorkshire-headquartered heritage meat delivery firm doubled to more than £12m in 2020 as shoppers flocked online to buy groceries throughout the coronavirus pandemic.
Farmison, which aiming to be a £100m brand, engaged KPMG to explore strategic options, including raising investment to support growth, marketing, international expansion and operational innovation.
However, sources in the City expected an outright sale to be the most likely outcome, with fast-growing DTC brands increasingly being acquired, including the takeovers of Mindful Chef and SimplyCook by Nestlé and Pasta Evangelists by Barilla.
The long-mooted hike in capital gains tax, which is expected to happen at some point later this year, is also likely a motivating factor in Farmison founder John Pallagi's decision to sell, a dealmaker added.
"It's a compelling proposition and is expected to garner a wide range of interested buyers, including the major mults, the big meat processors, global consumer groups, as well as PE," another City source said.
Pallagi is expected to retain a stake in the business in any sale and continue to run the day-to-day.
"Buyers such as Nestlé are trying to strike a balance to get the best of both worlds," a City source added. "It helps motivating the founder to keep growing the business. There is a lighter touch and founders are a big part of that journey. The big buyers don't want to kill the entrepreneurship in their targets."
Based in Ripon in North Yorkshire, Farmison employs more than 100 staff and works with artisan farmers slow-rearing ancient heritage breeds native to the British Isles.
As well as selling direct online, the brand also supplies high-end retailers such as Fortnum & Mason and Harrods, as well as recipe box company Mindful Chef.
Farmison said changing consumer habits and a desire for more sustainable, ethical and high-quality meat had resulted in a 195% surge in ecommerce revenue, with the business fulfilling close to 150,000 orders at year end.
Pallagi, who started formed Farmison in 2011 alongside friend Lee Simmons with a mission to encourage consumers to eat better meat, said the business had shown "great resilience" since the launch a decade ago.
"Now, we want to go further ensuring we can continue our growth, fly the flag for British meat excellence, and in support of the farmers who play such a vital role in our supply chain," he added.