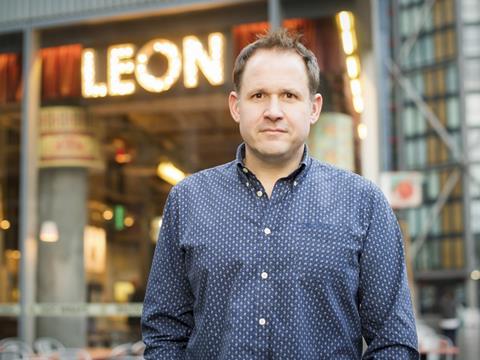 Supermarkets appear to be on collision course with suppliers over Henry Dimbleby's call for mandatory reporting on healthy sales and food waste, in what he claimed was a "first vital step" in breaking the cycle of junk food.
Yesterday Dimbleby's National Food Strategy called for mandatory reporting on a series of metrics, including annual sales figures on all HFSS products, sales of protein including showing what proportion of sales were for meat, sales of fruit & veg, as well as figures for food waste.
The report claimed that the government's voluntary reformulation programme had failed and that major food companies wanted regulation to create a level playing field in areas such as reporting.
Today Tesco, Sainsbury's, Waitrose, Iceland, Greggs, Co-op and Greencore all announced they were backing the plan in what Dimbleby welcomed as an "historic transparency drive".
Meanwhile. Morrisons told The Grocer it "fully supported" the direction of travel for mandatory reporting.
"We welcome this ambitious report, the direction of travel it sets and the emphasis it places on a whole-industry approach to tackling the challenges of public health and climate change," said Tesco CEO Jason Tarry. "Tesco was the first retailer to publish its food waste data, and this year we have begun sharing the details of our protein sales, so we support the strategy's call for mandatory reporting requirements, and with it the aim of delivering affordable, healthy, sustainable food for all."
Sainsbury's CEO Simon Roberts said: "We are supportive of the mandatory reporting recommendations laid out in the National Food Strategy and believe that better transparency across the food sector will develop industry insights that positively influence customer health outcomes."
Co-op Food CEO Jo Whitfield said: "Despite the evidence that eating a diet full of fruit & vegetables leads to a healthy life and weight, the nation faces an obesity epidemic. The food industry already faces tougher rules on marketing high fat, salt and sugar products.
"However, to reduce the amount of unhealthy food being consumed, there is a strong argument that we need a national strategy and intervention to create a level playing field and set a framework for retailers and manufactures to abide by."
Although it was not named in the list of supporters coming together today, Morrisons also said it backed mandatory reporting.
"We fully support the principle of mandatory reporting on healthy and unhealthy food sales which is recommended in the report and the level playing field which this would create," a spokesman told The Grocer.
"We welcome the National Food Strategy report and look forward to reading the full details."
Roger Whiteside, CEO of Greggs, who was on the panel of advisers to Dimbleby's report, said mandatory reporting would "create a level playing field for the largest food providers and help deliver a step change in the health of the nation's diet".
However, Greencore was the only supplier named in today's list of supporters. Yesterday, FDF CEO Ian Wright said he believed Dimbleby's call for mandatory reporting would be rejected by suppliers and ministers.
"I think it's most unlikely that they will ever see the light of day, partly because you are asking all sorts of companies to impart all sorts of confidential information that their competitors will gobble up with great glee," Wright told the BBC.
"There is an argument for better reporting on the environment and other areas but it needs to be more thought through."
However, one supermarket source told The Grocer suppliers who opposed mandatory reporting faced an uphill battle: "I think it's clear what the direction of travel is on this as far as supermarkets are concerned," they said. "It's going to be very difficult for any supplier that wants to drag their feet in the sand."
The announcement is the latest in a wider drive for transparency in reporting.
In May, campaign group ShareAction withdrew a resolution slamming Tesco for its lack of action on obesity after the supermarket announced a raft of new measures across stores in the UK and Europe.
ShareAction was planning to stage a revolt at next month's Tesco annual meeting, but it secured a further series of commitments for the UK's biggest retailer.
In March, Tesco announced a new commitment from the supermarket to tackle obesity, including a new target for a major programme of reformulation that set the aim of 65% of total sales coming from products defined as healthy by the government's nutrient profiling model.
Today's good news for Dimbleby comes despite Boris Johnson dealing a blow to the proposals in the strategy yesterday, when he revealed he was not in favour of plans for a sweeping wave of new salt and sugar taxes on the industry, which Dimbleby wants to introduce in 2024.
Asked about the proposal after a speech in Coventry, Johnson said: "I'm not, I must say, attracted to the idea of extra taxes on hard-working people. Let me just signal that. I shall study the report with interest."
The PM added: "It's an independent report. I think there are doubtless some good ideas in it. As I said earlier on, we believe in tackling obesity, trying to help people to lose weight, promoting exercise and tackling junk food advertising and so on."