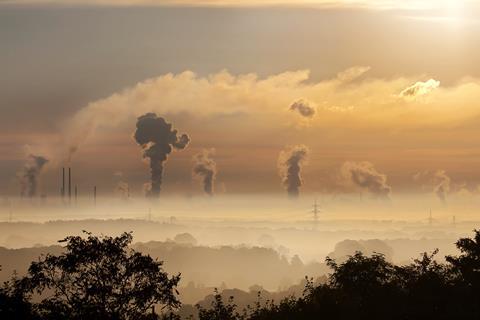 Food and drink leaders have announced a "pioneering" target for the industry to hit net zero carbon emissions by 2040, alongside a major initiative to help suppliers slash their footprint.
The FDF said it would support companies to use new ways of saving energy across the production of ingredients, packaging, manufacturing, distribution and storage, as well as how it could encourage customers to rescue the carbon footprint of food on shelves.
While the FDF's Ambition 2025 progress report, published in February, showed FDF members had hit a target of reducing on-site carbon emissions by 55%, five years before the 2025 target, the organisation has admitted action across the industry needs to be massively stepped up in the light of the latest information on the impact of climate change.
The federation is drawing up a roadmap to set key milestones for the reduction, which will be launched at the COP26 climate change summit in Glasgow in six months' time.
Today's move by the FDF follows a similar pledge by the BRC, launched in November, to reach net zero carbon emissions by 2040. It too has launched a climate action roadmap.
The FDF said it would work closely with the BRC and other organisations such as the NFU.
CEO Ian Wright told the launch even today it was vital the industry took "decisive action", with the eyes of the world on the UK.
"COP26 will not be about our children and out great grandchildren, it will be about us because climate change is here now," said Wright.
"What we do will be, as President Biden said last week, absolutely decisive, and the food industry has a vital role to play."
FDF head of Climate Change & Energy Policy Emma Piercy added: "Leading the sector's progress in decarbonisation requires essential collaboration across the supply chain, and together we are driving the delivery of net zero food and drink products on supermarket shelves by 2040.
"I welcome the ambitious steps being taken by the Food & Drink Federation in launching their 2021 work programme on net zero and the commitment to being net zero by 2040," said the government's net zero business champion, Andrew Griffith, who spoke at today's event.
"This pioneering target in such an important sector of the economy will strengthen the UK's position as a global climate leader in this year of COP26."