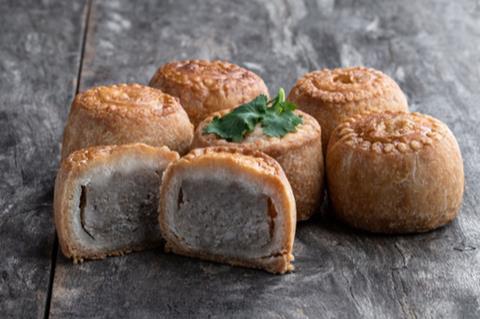 Retailers and suppliers are being invited to help shape the initiative that protects the reputation of regional food and drink products.
A survey is underway to gather industry and consumer views on the UK Geographical Indication (GI) scheme, which was introduced at the end of the Brexit transition period in January this year to replace the EU scheme.
GI status protects the reputation of Melton Mowbray pork pies, Cornish pasties, Cumberland sausages and the like, preventing imitators selling under the same names.
The poll is being conducted by the All-Party Parliamentary Group (APPG) on Geographically Protected Foods, which hopes to use the findings to help the government better promote GIs, support producers and ensure more British foods attain GI status.
Currently, the UK has just 65 GI products compared with France's 217 and Italy's 267, according to Rachel Mallows, co-founder of Food from England, which is supporting the survey. Launched last November, the trade group was formed from more than 30 regional groups representing more than 40,000 producers in total.
"By asking producers, retailers, consumers and businesses to help shape how the GI scheme will operate in the future, we're confident the UK's international reputation can only be strengthened further and we hope anyone who shares our passion for all things epicurean will play their part," Mallows said.
APPG chair Alicia Kearns MP called on all sellers and producers of British food and drink to have their say.
"This will give the government a full picture of the food and drink landscape to make sure we have a world-leading GI scheme," she said. Views from the industry would "make a huge difference to how the government develops the GI scheme".
The survey is open until Sunday 27 June.