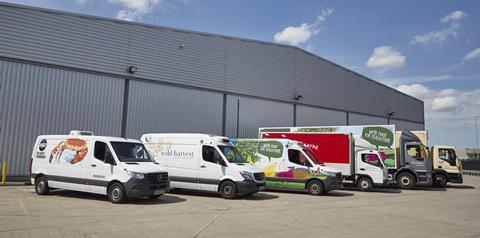 Sysco, the US foodservice giant and parent company of Brakes, is consolidating its five specialist UK wholesale businesses.
Sysco Speciality Group will bring together Fresh Direct, M&J Seafood, Fresh Fayre, Wild Harvest and KFF. It said the move would enable customers to source fresh produce, fish, deli, ingredients and regional food in the same order.
At a time when the foodservice industry is struggling to cope with the HGV driver shortage, Sysco said it had invested significantly in increased stock levels, technology, logistics and infrastructure.
"Sysco Speciality Group offers a unique new proposition for UK hospitality operators," said CEO Raj Tugnait.
"Many customers are requesting consolidated deliveries of specialist fresh produce and ingredients. In addition, they will benefit from improved efficiency, cost savings and expertise, without having to compromise on quality, range, specialist service or expertise. This innovative solution will also protect the environment through fewer deliveries."
He added: "We continue to support some of the UK's leading foodservice brands by helping them navigate their way through the many new challenges they face, such as accurately predicting volumes, and the industry wide staff and skills shortages."
"