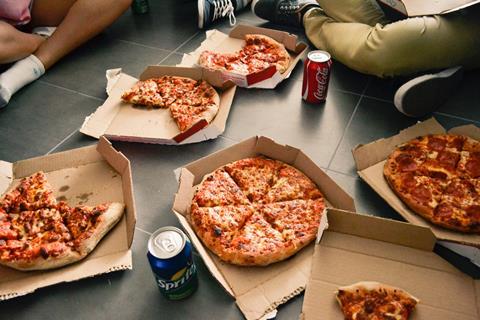 The foodservice delivery market grew by a whopping 48% to £11.4bn in 2020 as restaurants were shuttered by the pandemic and Brits turned to takeaways.
According to the new Lumina Intelligence UK Foodservice Delivery Market Report 2021, the market value has doubled since 2015, helped largely by a sales surge of £3.7bn last year.
As restrictions continue to ease, with a full reopening of hospitality still expected this summer, the report forecasted that the delivery model was set to decline by 7% to £10.5bn.
It is set to bounce back, with figures suggesting the delivery market will have grown a futher 10% by 2024.
"With dine-in operations closed or heavily restricted over the last 12 months, consumers have turned to foodservice delivery in their droves, including an additional 4.3 million UK adults who ordered foodservice delivery for the first time during the pandemic," said Lumina Intelligence head of insight Blonnie Whist.
"Whilst we expect the playing field to level out now that restrictions are starting to ease, the impact of 2020 is expected to drive habitual delivery behaviour beyond the pandemic. In the immediate term, promotions will play a key role in driving volume, as the recession continues to pinch household incomes. However, in the longer-term, offering a point of difference and expanding day part coverage will be key growth drivers for operators."