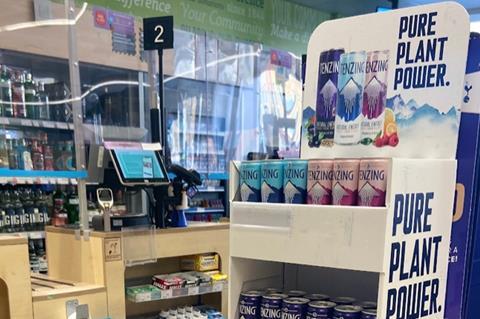 Tenzing is kicking off a new sustainability campaign at Co-op stores in line with new listings at the retailer.
The new campaign, which Tenzing will communicate across digital, PR and in-store, will see the brand offset 1kg of CO2 for every can sold at a Co-op store.
To offset the CO2 it has partnered with Ecologi, an organisation that funds a range of carbon reducing projects, such as tree planting and wind farms, worldwide.
The campaign kicked off last week and will run until 9 February, with Tenzing planning to offset 50,000kg of CO2 – the equivalent of 6.4 million iPhone charges – from this period.
Tenzing channel manager Katy Newbury said the campaign "feeds directly into why Tenzing exists; for the new generation who care about the planet, and care about where their energy comes from".
It falls in line with Tenzing gaining listings for its Raspberry & Yuzu and Blackberry & Açaí drinks at the Co-op, completing the lineup at the retailer, which now stocks Tenzing's full range.