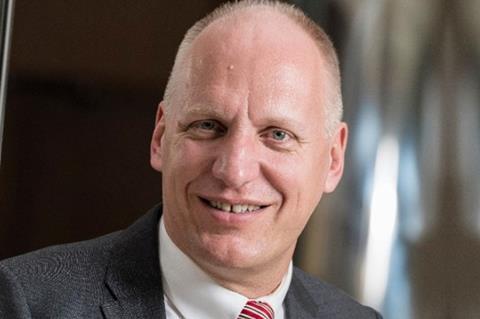 Tesco's chief technology officer Guus Dekkers has been appointed to the supermarket's executive committee.
The promotion "reiterates the growing importance we assign to technology and digitalisation" said group CEO Ken Murphy in an email to Tesco staff seen by The Grocer.
Murphy noted Dekkers and his team had played "an essential role" in building Tesco's tech capability. The appointment comes as technology "plays a more central role in our business" he added.
"In the last year, we have substantially accelerated our digital strategy as we stepped up to support customers through the pandemic. Technology not only enabled the growth of our online business in every market, but enabled substantial new capabilities in our stores and beyond, touching everything from Clubcard to tills," Murphy said in the email, which was sent yesterday afternoon.
"Looking forward and to the industry trends, technology will play an even more significant role in how we design and deliver our customer propositions, compete across all markets effectively and operate as efficiently as possible," he continued.
Dekkers joined the supermarket in 2018, after taking a two-year sabbatical following a stint as chief information officer at Airbus. He has previously held IT and technology roles at global companies including Volkswagen, Siemens and Continental AG.
The appointment follows the promotion of Tesco group COO Tony Hoggett to chief strategy & innovation officer last month. The new position was created to steer Tesco's plans as it adapts to the massive changes brought about by the coronavirus pandemic, Murphy told staff at the time.