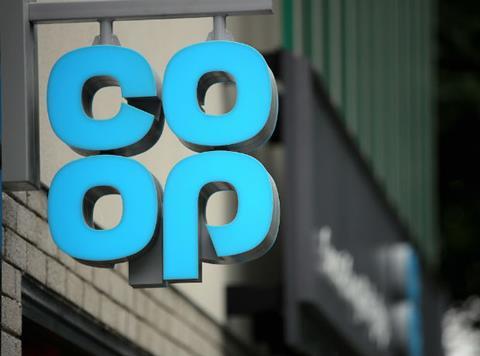 Co-op and Tesco Express have become the latest chains to say they will close early so staff can watch England play in the Euros final on Sunday.
Co-op will close more than 2,000 stores across England at 7.45pm, so staff can get home in time for kick-off at 8pm. Its 24-hour petrol forecourt stores will close at the same time, and reopen at 11pm.
Tesco Express stores in England will also be closing at 7.45pm on Sunday to let staff enjoy the England football team's first major final since 1966.
Meanwhile Lidl has said stores will open an hour later on Monday morning if England wins, to allow staff have more time to celebrate. The move applies to all of Lidl's stores in England, and means most will open at 9am instead of 8am in the event of a victory.
"We all hope 'football's coming home', but colleagues in our stores in England will definitely be going home as we are closing early to allow them to join the rest of the nation in supporting the team," said Co-op COO Chris Whitfield.
"We appreciate just how much this means to many of our colleagues and we want them to be able to celebrate at home with their family and friends."
Lidl GB CEO Christian Härtnagel said: "Sunday's final marks a huge occasion in history so, if England are victorious, we have decided to delay our store openings by one hour.
"At Lidl, the reason for our success is our people and our teamwork, which is why we want our teams to be able to celebrate for a little longer if the England team bring it home."
The Co-op's move means online orders at shop.coop.co.uk will be taken until 5.59pm, while Deliveroo orders will be accepted until 7.20pm.
It comes after the Southern Co-op and Heart of England Co-op announced similar moves. Both retailers will be closing stores at 7.45pm on Sunday.
Heart of England Co-op general manager of the food division Steve Browne said: "There has been a real buzz about this tournament these past few weeks and it has filled our food stores and rubbed off on our colleagues.
"After such a long 18 months since the arrival of Covid, England's success has created a real feel-good factor and we want our deserving colleagues to feel a part of it during Sunday's final.
"As a gesture of goodwill we are closing our stores at 7.45pm. Now we just need Gareth Southgate and the team to bring it home."