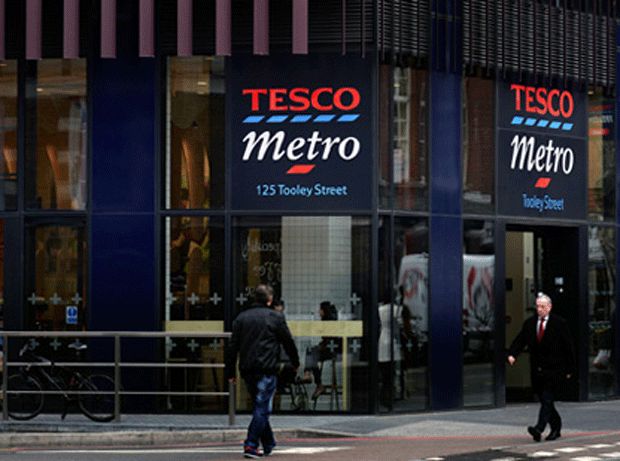 Tesco customers at almost 90 stores across the UK are are facing a big hit on prices, including the loss of its Aldi Price Match offer, as the retailer changes the majority of its former Metro estate to the Express format.
A major re-pricing exercise is understood to have involved up to 6,000 price changes across some of its Metro stores, which are currently undergoing the transition.
The Grocer revealed in May that Tesco was to scrap the Metro format, almost two years after launching a review of the stores, which first launched in 1994.
Analysts said that while Tesco had long operated with Express prices above those of superstores and Metros, the decision could backfire in areas with strong competition from discounters such as Aldi and Lidl.
While Tesco has recently rolled out its Clubcard Prices to its Express estate, they do not benefit from the company's Aldi Price Match scheme, so will be lost by those shoppers whose Metro locations are turning to Express.
Tesco announced in the spring that 89 Metros would become Express stores, with a further 58 becoming superstores.
"The last time I studied the difference in prices between Express and larger stores it was in the range of 7%-8%," said Bryan Roberts, founder of Shopfloor Insights.
"Tesco has previously flexed prices depending on the locations of stores. The great example is the difference between Tooley Street, which is in a very upmarket area, and Upton Park, which are similar only in name.
"I think it's fair to say that people go to Express stores because of their convenience. It's not for the great value for money.
"However, Tesco will need to be careful as some of their Express stores have been absolutely decimated when they have an Aldi move into a nearby area. Some stores have taken a real hit and if you are a Metro customer with an Aldi nearby you may be more likely to shop around if they are not careful."
Retail Mind founder Ged Futter added: "As soon as the Metro rebrand was announced it was clear that Tesco would look to move to Express prices. It was inevitable. The winners in all of this rebrand are going to be Aldi."
Quizzed by a shopper on social media about the price hikes, Tesco said: "Our Metro stores are being turned into either Express stores or superstores. [your] one is now an Express store where the costs are generally higher. We have introduced Clubcard Prices to them now but don't have Aldi Price Match in them."
Tesco declined to comment.