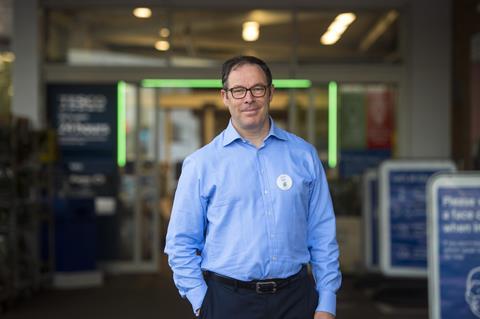 Tesco has rejoined the BRC, three years after it quit the trade body.
The UK's biggest retailer left the body in 2018, at the time saying it was facing up to a new business model after its merger with Booker.
However, Tesco sources had also expressed disquiet at the time about the BRC's policies, especially on the issue of business rates, where the body was opposed to former boss Dave Lewis' plans for an online tax.
New Tesco CEO Ken Murphy's decision to reverse the move is his latest rollback of a Lewis decision, following the move earlier this month to scrap its buying alliance with French supermarket group Carrefour.
"The retail sector today faces many challenges, particularly as we look ahead to the longer-term impacts of the Covid-19 pandemic, and we want to play our part in that dialogue," a Tesco spokesman said.
The statement is in contrast to that three years ago when Tesco said: "Tesco is now embarking on a new chapter following our merger with Booker, creating the UK's leading food business.
"As we start operating as both a retailer and wholesaler, we are looking at a new set of issues and this decision will help us to lead on those debates that are important to our customers, colleagues and supply partners."
The BRC declined to comment.