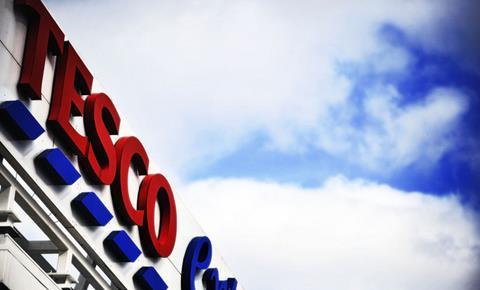 Tesco suppliers will be hit with additional transport costs after the supermarket opted to impose price hikes in light of the ongoing driver shortage.
The new costs will be applied to Tesco's primary distribution rates, a service run by the supermarket that brokers third-party hauliers to collect goods from supplier depots and transport them to the retailer's distribution centres.
Haulage companies have been increasing their rates over the last two months in order to cover the rising costs of driver wages.
In a letter to suppliers, the supermarket said an additional 14% surcharge will apply on primary distribution rates. The surcharge will run from 1 August until 31 December although Tesco later confirmed it intends to review the rate in three months.
"It's definitely a punchy increase," said one logistics operator.
The move has caused alarm among some suppliers, one of whom claims the change came with "zero consultation" from Tesco.
A Tesco spokesperson said the price change "went through an independent process to agree rates that are competitive for the market".
"We are doing everything we can to manage the current challenges facing the logistics industry and ensure our customers are able to get the products they need."
Nearly all supermarkets are struggling to adapt their supply chains to cope with the current driver shortage, according to one haulage operator, adding no two retailers are taking the same approach.
"They're not interested in what each other is doing and are going in different directions. That puts the supply chain under real strain."
Tesco has opted to increase its use of rail for importing food from Europe, and improved efficiencies through means such as reducing the time drivers spend at depots.