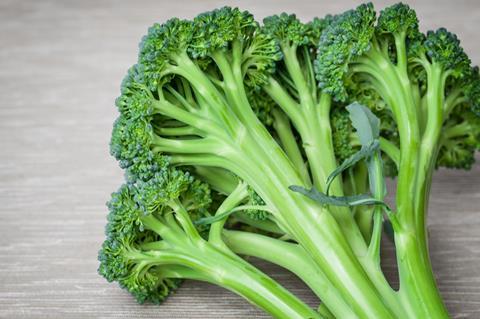 Leading brassica grower TH Clements managed to boost sales and cut its operating losses despite 'once in a century' floods, its latest results have shown.
According to accounts filed at Companies House for the year to 5 April 2020, the Lincolnshire company saw turnover rise 14.8% to £52.8m, while its operating losses narrowed from £2.6m to £1.2m.
This improved performance came despite the impact of extreme flooding in Lincolnshire in the summer of 2019, which was described in the accounts as the worst seen in the county for 100 years. These floods were then followed by one of the wettest winters on record.
The poor weather led to a delay in planting, while crop recovery added extra costs, the accounts said. It also contributed to cauliflower shortages, which saw TH Clements lose sales – a situation it said was mitigated by retailers selling out-of-spec produce in the face of high demand.
But the retail environment had generally contributed to product shortages, the accounts continued, as downward price pressure had meant growers were unable to plant contingency stock due to the reduction in their margins.
Despite the challenges faced by the business, MD Chris Gedney said he remained "very optimistic about the future" thanks to strong sales in the year since the accounting period, as well as a major investment programme undertaken over the past three years.
Gedney said this had included a restructuring of the business, with new commercial and finance teams joining, alongside changes to its growing strategy and infrastructure.
"We've spread our risk along the coast, so we have six main areas of production in Lincolnshire now. We're trying to mitigate whatever weather comes next if we can," he explained. "We've also invested a lot more in irrigation off the back of a very wet year and a very dry one before."
Despite labour challenges across the fruit & veg industry in recent years, Gedney said TH Clements was struggling less than most other companies due to the longevity of its seasonal worker requirement – up to 22 weeks a year compared with four to six weeks for some fruit growers – and the stability of its permanent workforce.
Nonetheless the business had continued to invest in automation, with robotics trials taking place and two additional automated planters coming online this year. Each planter allowed the company to redeploy around eight workers to other areas of the business, Gedney said.
"The trouble is [technological] development isn't coming fast enough to invest further [in this area]," he explained.
"Manufacturers are only just starting to catch up to where we need to be. In the next five years, a lot more automation will come through and hopefully mitigate some of the [labour] issues."
Gedney added that he believed many growers were not investing enough in automation, meaning there could be "a lot of consolidation" in the next five years – though he believed TH Clements was in a strong position to avoid these changes.