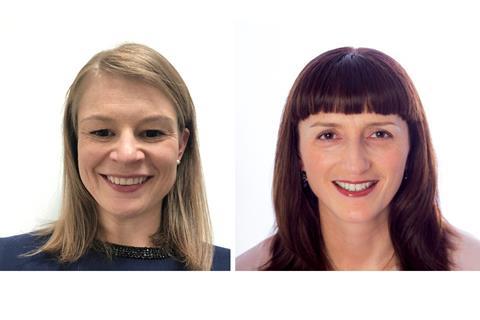 The Collective has unveiled two new senior directors in a bid to build its commercial and marketing capabilities.
Fmcg veterans Jemma Luxford and Helen Facey have joined the yoghurt brand alongside several junior marketing and creative personnel.
Luxford, who has become sales director having worked with The Collective on a consultancy basis last year, previously worked as snack box delivery firm Graze's group head of revenue growth from 2017 until 2019.
She started her career at P&G, where she held a series of marketing roles for brands such as Pampers and Gillette over a seven-year period, before serving as Danone's market strategy manager for NPD launches and the Oykos brand between 2015 to 2017.
Meanwhile, Facey, who has joined the brand as marketing director, has held roles at Kingfisher, Costa Coffee and Diageo over a career spanning more than two decades.
In eight years at Diageo, she worked as senior brand manager for drinks brands Jose Cuervo Tequila and Smirnoff before serving as global marketing manager for Baileys from 2011 to 2014.
Since leaving the drinks giant, Facey has held head of marketing roles at Pladis' confectionery arm, The Spice Tailor and Moorish Dips, as well as an interim project lead role at Danone.
"Both Jemma and Helen are building strong talented teams with a mixture of internal movement and development alongside a broad range recent new hires from the likes of Sainsbury's, William Grant, Urban Fruit and Mallow & Marsh," said The Collective's general manager, Sarah Smart.
Since December, the brand has made a further five new sales and marketing hires with two additional recruits set to join in March.
The Collective has also begun to target the out-of-home sector. The brand has advertised a role calling for a person who would be able to "bring to life the potential of The Collective" for the foodservice and wholesale sectors as well as branded food outlets.
It comes after the brand launched its first television advert onto Sky channels this week.
Showcasing The Collective's recently launched plant-based yoghurts, the ad hones in on the products' ingredients and taste credentials.
Targeting a reach of 18 million people, the 20-second slot will run for two weeks across the network and will be supported by digital content.