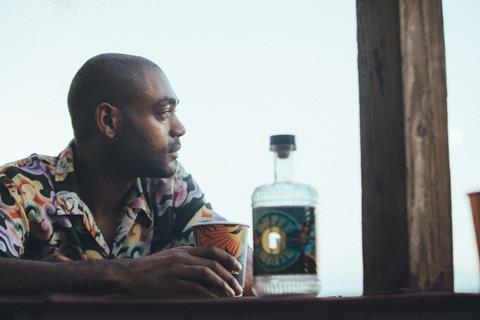 Rapper Kano has teamed up with The Duppy Share to launch its first "100% Jamaican" rum.
Called Duppy White, the 40% abv white rum has rolled into Tesco stores nationwide (rsp: £19.75/700ml).
The grime artist drew from "sensory memories" of a visit to his family's home in Brown's Town, Jamaica to co-create the spirit, said The Duppy Share.
The result was an "unparalleled quality" drink, which could be consumed neat or as a shot, it added.
Its label was inspired by a 7-inch vinyl and depicted "scenes integral to Kano's life".
The Duppy Share founder George Frost said making a new rum was "all about creating a great-tasting liquid and standing out from the crowd".
"Working with Kano felt like a natural and authentic fit for The Duppy Share and his genuine enthusiasm for the brand made it really exciting to create something from scratch together," Frost added.
Last year, The Duppy Share launched its Home Rum kit to bring the cocktail experience to consumers' homes and support its customers while pubs and bars closed over lockdown.
Each kit contained a bottle of its Caribbean rum, two Fever-Tree ginger beers and a pair of branded tin cups (rsp: £20).
All proceeds from their sales went to Hospitality Action.