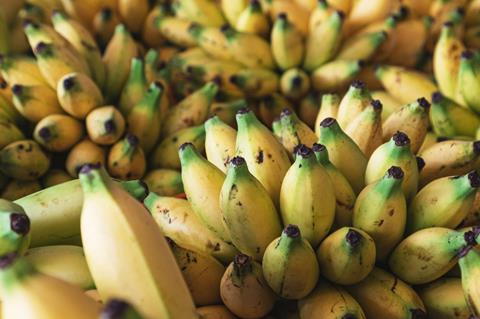 Recently formed Fresca Group-owned business The Fresh Produce Centre endured a tumultuous first full year of trading but sounded a confident note for the future, its latest financial results show.
The company, which was created in 2017 but did not become fully fledged until April 2019 when it was handed control of components from fellow Fresca company M&W Mack, was born out of Fresca's desire to consolidate its retail-focused and site-specific fresh produce operations under one roof.
It posted sales of £142m in its accounts filed with Companies House for the year to 24 April 2020. But due to the loss of an unnamed retail account and exceptional expenses stemming from the cost of its restructure, the business registered an operating loss of £2m.
Despite this setback, Fresca struck a bullish tone when describing the performance of The Fresh Produce Centre since the end of the accounting period.
"The accounting period reported covers some significant change for the business and the coming year's accounts will show a very different picture," said Fresca Group CEO Martyn Fletcher.
"The people in our business have united behind that change and should receive due credit for a turnaround in results. Notwithstanding the impact of coronavirus and the as yet unknown factors of Brexit, we can say that the company moves forward with a renewed confidence founded on building customer relationships and a competitive edge."
The accounts stated coronavirus brought a period of "intense and unusually high demand" at the end of what it described as a "turbulent year". But Fletcher said he was confident that the firm would "emerge stronger for the experience".
Looking at the challenges facing the business, the financial report said that the supermarket price wars presented a "continuing challenge" as there was "aggressive competition" from similar-sized fresh produce suppliers. Brexit-related issues such as port delays and labour availability were also said to be of concern.
The Fresh Produce Centre's loss of a retail account meant it saw a significant decline in procurement volumes of grapes, citrus and bananas. This also exposed a weakness in the model of its FreshPlus facility in Kent and caused "significant financial impact". However, this issue had been "thoroughly addressed" by the company, the accounts stressed.
There were positives elsewhere in the business, though, with its Mack Fruit division winning additional business in melon procurement.
It also pointed to the continued success of The Avocado Company, which saw its retail business grow over the financial period thanks to what Fletcher called its delivery of "consistently premium quality" Hass avocados.
The news comes just a matter of months into Fletcher's tenure at the helm of parent company Fresca Group. The former Morrisons and 2 Sisters executive was appointed in July off the back of his "proven board level experience and vision," Fresca said at the time.