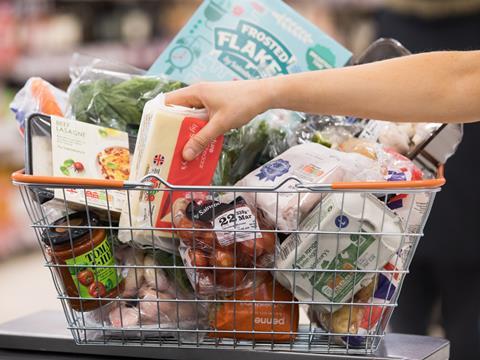 The Grocer has switched provision of the Grocer 33 to a new technology provider as it looks to enhance the weekly mystery shopping competition further.
Assosia's advanced web-scraping and in-store price collection capabilities will be used to provide price comparisons on a balanced basket of 33 closely matched items across the leading grocery retailers every week. Additional analytics and powerful new insights will also be generated through the development of newly optimised web tools, to show the impact and timings of promotions and to measure inflation on a display, base and all-inclusive basis, at individual SKU level and by retailer.
Assosia's 'stretch matching' capabilities will also ensure more varied baskets can be shopped, with more own-label price comparisons in particular now possible.
A bespoke system has also been built to facilitate the mystery shopping competition side, with scores and comments from The Grocer's army of mystery shoppers feeding into specially designed online reports that grade each store based on six key criteria: car park, store standards, store layout, shop floor service, checkout service and availability.
The scoring system has also been further altered to reflect shopping changes resulting from the pandemic, with shoppers now assessing mystery shops based on each store's management of health and safety, click & collect and other features.
"The Grocer has worked with Assosia for many years on smaller-scale data provision and bespoke projects, but this new agreement reflects the extraordinary development Assosia has undergone in recent years," said Adam Leyland, editor-in-chief of The Grocer. "I have no doubt Assosia will help us ensure the Grocer 33 remains relevant and insightful as the industry undergoes further powerful change in the years to come"
Assosia MD Kay Staniland added: "We are excited to be working with The Grocer to help deliver the Grocer 33 every week. We believe the combination of Assosia's dynamic and powerful insights across all categories within the grocery sector will prove a winning combination."
The Grocer 33 weekly competition assesses price, service and availability at Asda, Morrisons, Sainsbury's, Tesco and Waitrose. It also features as guest retailers Aldi, Amazon, Iceland, Lidl and Ocado, with plans afoot to include more retailers and to conduct more Online 33 shops.
The Grocer 33 links to three annual awards for price, service and availability, which are presented at The Grocer Gold Awards every year, An additional Gold award for the store manager of the year also pitches winners of the store of the week from the past 12 months against one another.
The Grocer will also work with Assosia to develop the Grocer Price Index inflation tracker, and to monitor listings/delistings, highlight availability issues and provide other key metrics at a macro level by category and retailer.