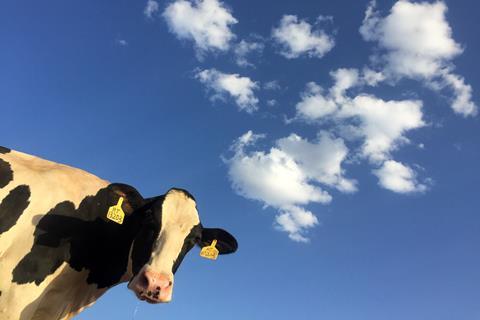 The Grocer is looking for the most sustainably minded people in UK dairy – to celebrate them in this year's The Dairymen supplement.
Sustainability is key to the future for the dairy industry, which is under mounting pressure to address its contribution to climate change.
The combined greenhouse gas emissions of the world's 13 largest dairy businesses are the size of the UK's, according to a report in June 2020 by the US Institute for Agriculture & Trade Policy. It also claimed their emissions rose by 11% between 2015 and 2017.
The WWF, meanwhile, has warned that increasing global demand for dairy products has led to "growing pressure on natural resources" and that "milk production impacts the environment in various ways."
But the environment is not the only sustainability issue in UK dairy's headlights. Animal welfare, avoiding plastic waste and consumer health are just some other key areas.
So, who are the people making the most important and/or innovative sustainability moves in dairy? Where do they work, and what are they doing?
We want to hear about dairy's sustainability heroes from small and large businesses and organisations alike. And we will feature the most heroic in this year's The Dairymen supplement.
You can nominate a colleague, a relative, a friend or even yourself.
Simply fill in our short form in time for the 30 July deadline – and we will choose a selection of people to be featured in our major editorial feature in September.