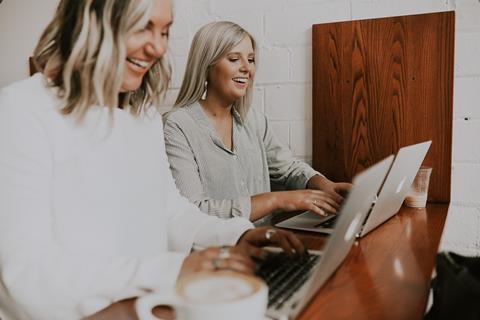 The Grocer has kickstarted its search for the best and brightest young talent working across the UK food and drink sector.
The Grocer Next Gen Awards is the new name for the Top New Talent Awards. The relaunch for 2021 is intended to help the industry recruit new talent and offer employment opportunities to the growing number of young people who are facing unemployment due to the pandemic.
A recent report by the Resolution Foundation has predicted that youth unemployment is on course to more than triple to the highest levels since the early 1980s, up from a record low of 5.5% last year to 17% by the end of this year.
Adam Leyland, editor of The Grocer, said the awards would promote and further the careers of the winners while acting as a showcase for the talent and the diversity of roles within food and drink.
"In the last seven years, our research shows these awards have raised the profiles and furthered the careers of over 200 super-talented individuals, he said. "We want to identify more people of the same calibre. But we want to go further.
"In this crisis the grocery sector has, relatively speaking, been one of the few winners – within retail and wholesale, within the wider food and drink industry, within manufacturing and the economy as a whole," he said.
"And as we come out of the crisis the sector has an opportunity and a responsibility to recruit more young people. The grocers alone have created an estimated 200,000 new roles but we want to use these awards and the programme of supporting initiatives we are planning as a platform to address youth unemployment more broadly.
"The Grocer Next Gen Awards is therefore looking for young and talented individuals from all corners of the food and drink industry. We are also looking for sponsorship and mentoring support for this programme and encourage companies and individuals to contact us."
The Grocer Next Gen Awards are free to enter and open to anyone age 35 or under working in the food and drink sector. The sector currently employs an estimated 3.5 million people. Entries are permissible either directly (with third-party endorsement) or via employer-based nominations.
Previous winners have included entrepreneurs, supermarket buyers, tech experts, HR advisors, commercial directors, marketers and farmers.
The winners will be announced on the grocer.co.uk as part of a special Next Gen Week from 22-26 March. A networking event is also planned to celebrate the winners once lockdown restrictions are lifted. Winners will also receive a free subscription to The Grocer and automatic enrolment in The Grocer's Next Gen programme.
To enter for free, fill out the survey below or click here. Entries close on 29 January.