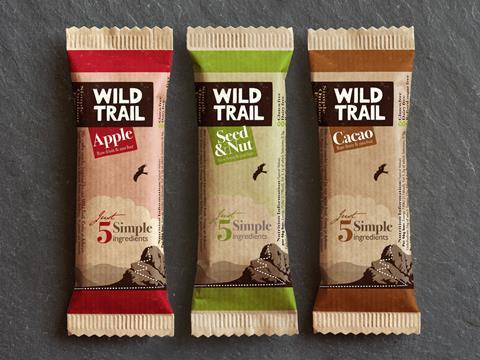 The Hut Group (THG) has acquired snack bar maker Brighter Foods from Real Good Food (RGD) for £43m in an all-cash deal.
The acquisition allows THG to bring more snacking manufacturing in-house, reducing lead times for NPD launches "significantly", retaining exclusive product IP and deliver "substantial" cost synergies of around £3m.
Brighter, which generates annual revenues of about £20m, has capacity to make a million bars a day at its Welsh factory for brand partners across the globe in the slimming, sport, confectionery, organic, free from and other niche categories. It also makes its own brand of Wild Trail bars.
It already works with THG and has reformulated the majority of the DTC group's nutrition bars.
THG CEO Matthew Moulding said Brighter complemented its developed vertical integration strategy and strengthened the capabilities in the growing convenience and snack bar market.
"Nutritional bars are a high growth category for THG, with significant product extension opportunity across all our brands," he added.
"The Brighter team bring a wealth of bar manufacturing and product development expertise, and in line with the Claremont and Berryman's acquisitions, enables THG to significantly accelerate the launch of further product innovation into global markets, while increasing the proportion of THG Nutrition products wholly manufactured in-house."
Real Good Food owned 84% of Brighter following a £9m deal in 2017, with Brighter founder Robin Williams and management retaining a small stake.
RGD has had a disastrous few years, with a number of profit warnings, declining sales, management shake-ups and accounting scandals. The plc's share price has almost completely collapsed as result and was worth just 2.6p – down from historic highs of 165p in 2005 – when the THG deal was announced today (22 April). The stock has soared by 35% to 3.5p following the news.
The group, which will now consist of just the cake decoration businesses Renshaw and Rainbow Dust Colours, will use the £35.6m proceeds from its share of the sale to reduce its £48m debt pile, contribute to the pension deficit and contribute to the working capital for the continuing operations.
Executive chairman Mike Holt said the sale crystallised "substantial" value for the group and half its debt burden at a stroke.
"It also provides a basis for further balance sheet restructuring, as we look to accelerate and maximise value within Renshaw and Rainbow Dust Colours," he added.
"Brighter Foods is a very good business and I am sure it will continue to grow and develop with the direction and support of THG. We wish Robin Williams, Brighter's founder, and his team at Brighter Foods all the best."
Corporate finance boutique Spayne Lindsay advised RGD on the deal.
"I would also like to thank Shaun Brownell and his team at Spayne Lindsay for helping to secure best value for the group on Brighter's sale," Holt said.
The offer from THG is worth almost 9x EBITDA for the 2019/20 financial year and almost 12x unaudited earnings for 2020/21.