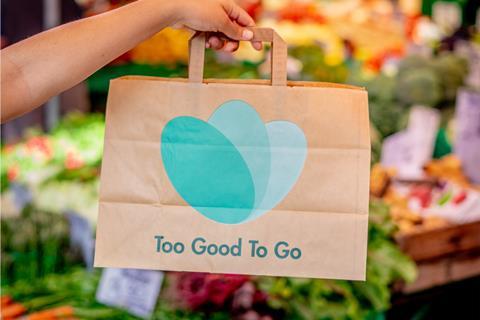 Anti-food waste app Too Good To Go is looking to double the number of its wholesaler partners to almost 250 by the end of the year.
Too Good To Go said the pandemic had proved a catalyst for wholesalers after many were left with food nearing its best before date and no customers as the hospitality industry was shuttered on and off for a year.
It currently works with 120 wholesale partners, compared with just eight before the coronavirus crisis.
The number of its Magic Bags sold within wholesale has increased from 203 to 7,150 over the same period.
"Since the pandemic began we have looked for ways to ensure that all food, no matter where it is in the supply chain, is eaten and enjoyed," said TGTG MD Paschalis Loucaides.
"Just as our app has been helping hospitality businesses to reduce their food waste, we have found that it is also a great tool for redistributing wholesale supply directly to consumers when it is at risk of going to waste.
"Food waste is accountable for 8% of global greenhouse gas emissions and by fighting food waste alongside the wholesale sector we can pave the way for a greener future."
Wholesaler Dunster's Farm partnered with TGTG in June 2020.
Since then it has sold 540 Magic Bags, which all contain around 24 items ranging from crisps, cheese and canned and bottled drinks.
The value of the bags are at least three times what the customer paid for them.
"Our partnership with TGTG has helped us in several ways to reduce costs and fight food waste," said Dunster's Farm commercial manager Craig Newton.
"TGTG have a ready-made end user customer base already looking for deals and offers on reduced cost food so it means we are targeting exactly the right customers for items that are going to reach end of its shelf life. This also helps us to recover a larger portion of the costs as we are benchmarked on retail prices as opposed to B2B customers."