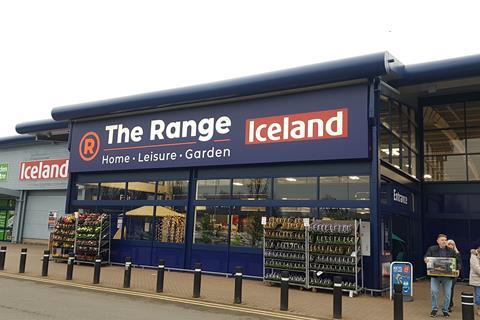 The Range has been warned by Trustpilot over allegations, denied by the retailer, of incentives offered for reviews.
Trustpilot is investigating reviews left for the homes and gardens discounter and has contacted a number of reviewers for more information.
The consumer reviews platform said it had sent The Range a written formal warning this week based on evidence from reviewers that the company had offered incentives.
The investigation comes after The Grocer highlighted to Trustpilot the pattern of reviews of the business.
"We're currently investigating this company and the reviews it has received and have reached out to a number of reviewers and the company itself, to request further information," a Trustpilot spokeswoman said today.
"In addition and in accordance with our 'action we take' policy, we have also sent a formal warning notice to this business following evidence received from reviewers that the company has been offering incentives for reviews, which is a breach of our guidelines for businesses.
"A public consumer alert is also now published on the businesses profile, letting consumers know about our current actions."
A spokeswoman for retailer said: "The Range have never offered an incentive for Trustpilot reviews and completely rebut the statement that Trustpilot have published today."
Ratings of The Range on Trustpilot are polarised, with 41% giving it one star, 50% five stars and the other 9% opting for two, three or four stars.
Many of the recent one-star reviews complain of online orders of general merchandise arriving broken, or with parts missing, or not arriving at all, and of poor aftersales service, with phones and emails unanswered.
The retailer's Facebook page is also currently flooded with complaints about online orders, in reply to almost every post by the business.
"I won't come anywhere near your store until you start sorting out your loads of complaints," posted one consumer today.
The Range spokeswoman said: "We have experienced unprecedented sales and online demand for a number of our product lines, especially outdoor items – with so many of our UK customers planning staycations at home.
"As you might expect, the increase in sales has increased the pressure on our customer services teams, impacting a small number of our customers. We have increased our customer care department to meet demand and apologise unreservedly to those affected."
Earlier this year, The Range launched an Amazon-style marketplace, allowing third parties to sell products on its website alongside its own. The website tells shoppers that when ordering a product from one of the "trusted partners", their contract of sale is with the third party, who is also responsible for dispatching the product.
The retailer has over 175 stores across the UK, about 70 of which have an in-store Iceland supermarket. The arrangement is in effect a wholesale deal, with the in-store supermarkets supplied by Iceland and managed and staffed by The Range.