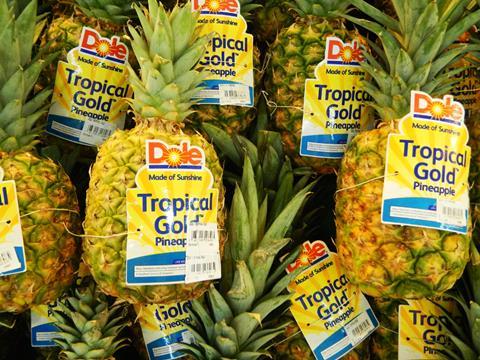 The UK food and drink M&A market hit its highest level of activity for four years in the early months of 2021, as investors buoyed by the coronavirus recovery and the signing of a Brexit deal piled into growth assets.
According to Grant Thornton's quarterly M&A report, the 63 transactions announced in the first quarter represent the highest deal volumes since 2017 and a 43% jump on the same quarter in 2020.
Disclosed deal values of £1.3bn across 30 transactions marked a more than four-fold rise on last year's first quarter, when discolsed deal values dropped close to a record low amid Brexit concerns and the escalation of the coronavirus pandemic.
During the first three months of 2021, minority stakes accounted for two thirds of disclosed deal values as fast-growing insurgents sought funds.
Both trade buyers and private equity were active, with notable deals including the £470m merger of US-based Dole and Ireland's Total Produce and Intermediate Capital's £322m acquisition of Alvinesa Natural Ingredients.
There were 34 PE deals in the sector, which was the highest number Grant Thornton has recorded to date and represented a 42% increase on the fourth quarter of 2020.
Grant Thornton head of food and beverage Trefor Griffith said Brexit had previously acted as a "handbrake" to deal activity and the certainty around relations with the EU had boosted confidence by "avoiding worst-case scenarios" and encouraged inward investment into UK companies.
He also suggested longer-term trends should support deal activity, notably the significant cash institutional buyers have on hand to do deals, the necessity for large corporates to reconfigure their businesses and the expectation of changes to capital gains taxes for entrepreneurs thinking of selling their businesses.
"The sector is still hugely fragmented so there remain lots of opportunities for consolidation by trade and private equity investors," he says.
"If a fund is looking to invest in the broader consumer sector, it is not going to look at travel and casual dining at the moment and DTC consumer businesses have seen valuations that are off the scale. So investors have fewer options in terms of where they can invest and food and drink becomes an even more attractive area."