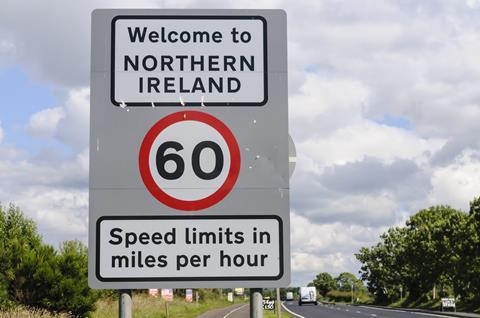 The UK government will establish a new food industry forum to manage potential post-Brexit disruption between Great Britain and Northern Ireland ahead of full border checks starting in October.
The food industry's Brexit concerns were previously discussed at a weekly governmental 'war room'. However, the forum closed in April – a move described by some members as "short-sighted."
The new 'NI-GB Food Supply Chain Forum' will now look to manage issues affecting businesses ahead of the introduction of full Irish Sea checks later in the year.
In a note to industry this week, Defra said the group would focus on "operational implementation issues in the main and ensure the open communication of relevant policy and delivery developments associated with movements into and from NI".
The group will consist of businesses across the supply chain including supermarkets, suppliers, veterinarians and hauliers. Many trade bodies previously complained of being frozen out of government discussions following the closure of the 'war room'.
The UK is currently in talks with the EU over future checks on food going from Great Britain to Northern Ireland. The EU has said the UK must align with EU food rules if it wants reduce border checks and controls.
The forum is due to start next week and will take place weekly, though this could alter as implementation nears, said Defra.